September Report: Funding needed for Ukrainahjelpen Karmøy, Bibles, and Equipment Maintenance
September Report: Funding needed for Ukrainahjelpen Karmøy, Bibles, and Equipment Maintenance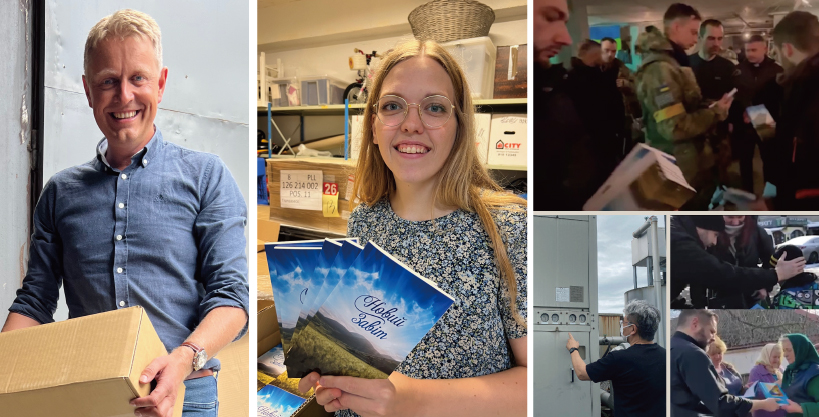 We appreciate wholeheartedly your continued support and prayers for our ministry.
As of now, we have three areas in need of prayer and support: the maintenance of our equipment, the printing of Ukrainian Bibles, and Ukrainahjelpen Karmøy.
Latest Report
Ukrainian Bibles & Aid for Ukraine
The New Testaments arrived in Ukraine in August and have been delivered to refugees by Ukrainahjelpen Karmøy and our sister organization NLM Norway.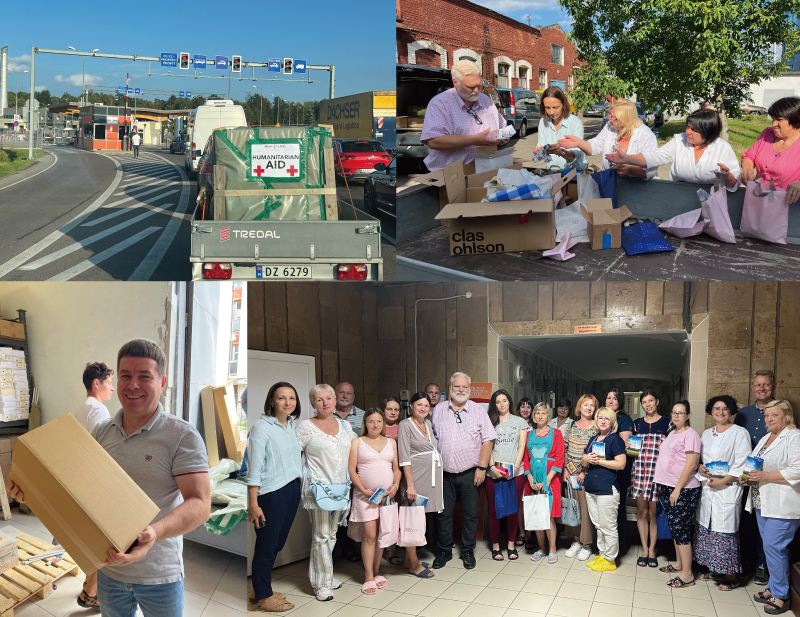 A hospital from Lviv sent out a request for support to Ukrainahjelpen Karmøy, and in collaboration with the NLM Norway staff, they have loaded and delivered 18,600 Ukrainian New Testaments, 160 kg of powdered milk, and 300 bags of diapers for newborns. The time it took to deliver these items was seven days, from 27th of August to the 2nd of September, and covered a round-trip distance of 4,000 km.
(We shall provide a more detailed report in a future article.)
Thank you very much for your support and prayers.
In October we will be returning to Ukraine with 7,000 more New Testaments and with additional support for the hospital. Please remember this work in your prayers.
The Bibles are being delivered to the refugees in the area, but the necessary funds have not yet been provided.
Please continue to remember to pray for these needs and for the local distribution of Bibles provided by Ukrainahjelpen Karmøy.
We have also decided to print another 110,000 Bibles in Ukrainian at the request of the Ukrainian Bible Society. We are grateful for this opportunity and at the same time it is a challenge from the Lord (another report on this will be coming soon).
Please remember this project in your prayers.
▶ DONATE
Equipment Maintenance
As we have previously reported, we have finished repairing the printer cooling machine, but have not yet been able to repair the high-voltage power supply wiring and the batteries for the paper roll clamps. We would like to share the following message from the staff of the Printing Department.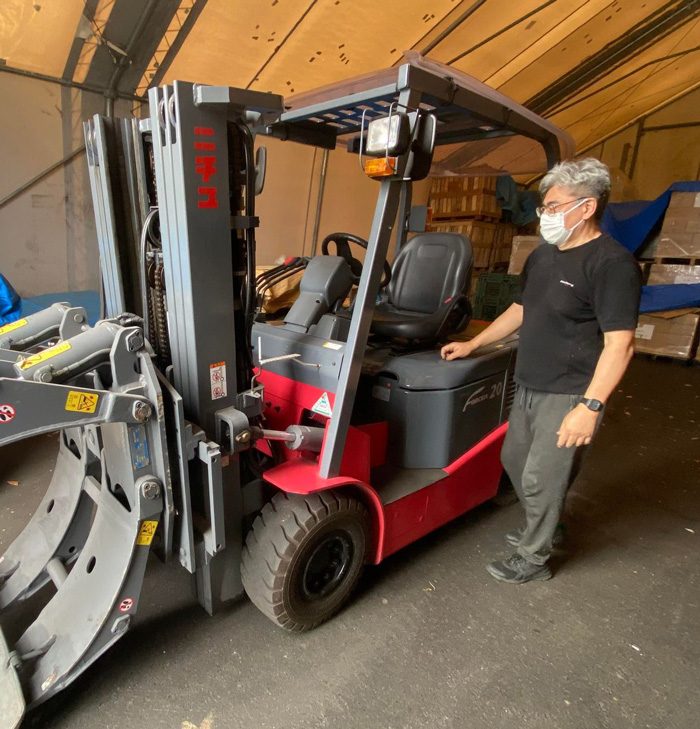 Thanks to your prayers and support, we were able to repair the printer cooling machine. On the other hand, we haven't been able to finish repairing the high-voltage power supply wiring and the batteries of the paper roll clamps, which have been causing some problems.
We are about to print a large amount of Gospel literature, including Bibles, and we need to take measures to prepare for unforeseen circumstances.
We appreciate your continued support.  
Hajime Tagawa
Printing Department
Failure to repair the wiring of the high-voltage power supply unit could interfere with voltage conversion and affect the operation of the printing machines. In the worst case scenario, this could result in a power outage, affecting the neighboring areas.
Failure to replace the battery of the clamps will also interfere with the operation, making it impossible to unload from the containers the heavy paper rolls used for printing.


high-voltage wiring (left), and cubicle (right)


clamps (left), and battery (right)
Your Contribution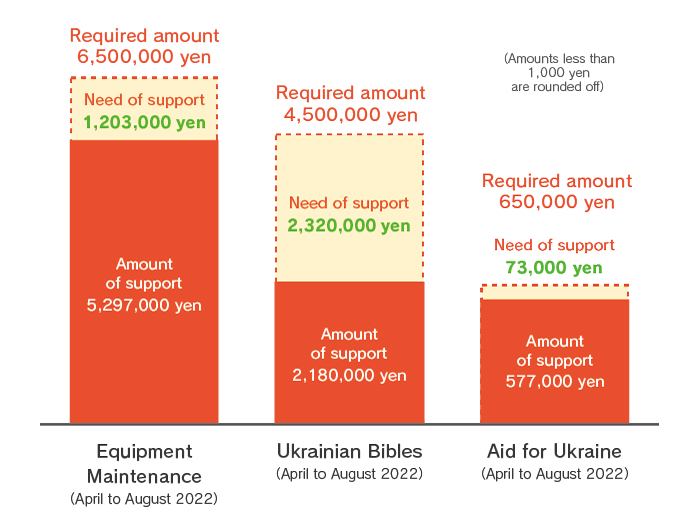 Although we have received much support, we are in need of additional funds to cover the costs of all the above-mentioned causes. For equipment maintenance, we need an additional 1,203,000 yen, for printing Ukrainian Bibles we need 2,320,000 yen, and for Ukrainahjelpen Karmøy 73,000 yen, a total of 3,596,000 yen (about 25,000 USD).
New Life Ministries needs maintenance funds for many other facilities, and the rising fuel and material costs continues to be a matter of concern. Our employees are working hard to cut costs as much as possible, but we ask for your prayers and support so that this important work does not come to a halt.
Online Giving
For donations originating from Japan and non-North American countries.

For donations originating from Canada and the U.S.A.

New Life Ministries is a non-denominational Christian ministry committed to serving the Lord by printing and sending Bibles and Gospel literature to Japan and the rest of the world, in each people group's heart language.
Beginning in 1954, under the name New Life League, the ministry reached out to children, provided Gospel literature, and did evangelism through radio broadcast.
Later on, the work shifted more to the collection and printing of Gospel literature as the main focus.
Throughout history, there has always been a call for the supply of Bibles, and New Life Ministries has continued to do all that it can to meet the demand. Our purpose is to see Japan changed for Jesus, and that the whole world be filled with His precious Word.