The Word of God to a Lost World!
みことばを世界へ!
Go into all the world and preach the good news to all creation.
Mark 16:15
New Life Ministries is committed to serving the Lord by printing and sending Bibles and Gospel literature to Japan and the rest of the world, in each people group's heart language.
New Life Ministries is a non-denominational Christian ministry committed to supplying the Word of God to the world.Beginning in 1954, under the name New Life League, the ministry reached out to children, provided Gospel literature, and did evangelism through radio broadcast. Later on, the work shifted more to the collection and printing of Gospel literature as the main focus of the ministry. Since that time, there has never not been a call for the supply of Bibles, and New Life Ministries has continued to do all that it can to meet the demand. Our purpose is to see Japan changed for Jesus, and that the whole world be filled with His precious Word. We have been given this vision by our All-Knowing, All-Powerful Creator God and we will see it through to its realization. We continue in prayer for those who need to know our Savior and Hope, Jesus Christ.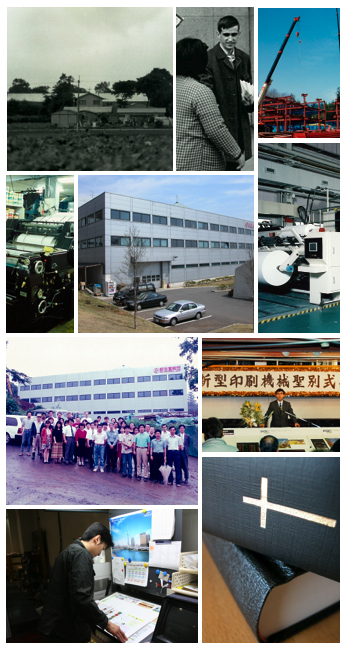 New Life Ministries Leadership Team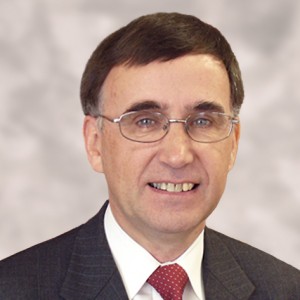 1>
Roald Lidal (Chairman)
Born in Norway, Roald came to Japan at the age of 22 and has been a missionary ever since. In 1978, he became the Director of NLM and has faithfully been serving the Lord in the ministry of providing Bibles to people who have none.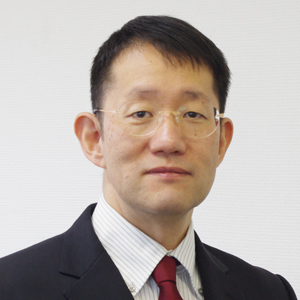 Toshikazu Iwaoka (CEO)
After graduating university and working in a trading company, he worked at a printing company and became the executive director. After accepting the Lord he decided to use his business skills in the literature ministry and has been with NLM since 2004.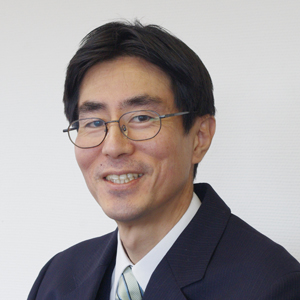 Fumihiko Nakamura (Director)
Born in Hiroshima and raised in Tokyo, he attended a Christian revival in 1980 where he came to know the Lord. Having been saved after receiving an evangelism tract with an invite to the revival, and through a lady he met at church who worked at NLM, he started working at New Life Ministries and has been a part of the ministry since 1988.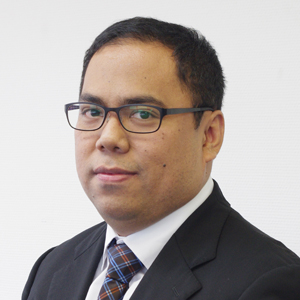 Wilfredo Tatlonghari,Jr.
(Director of Strategic Partnerships)
Born in the Philippines, he received his MBA in 2004 and became a Christian during his studies. He joined New Life Ministries in 2010. He finds it rewarding to be able to use his educational background and experience in accounting, project management and finance in the ministry of delivering "the Word to a Lost World."
The History of New Life Ministries
1954
Founded by American Missionary Fred Jarvis under the name New Life League.
1959
Arnfinn and Hildur Andaas joined NLL and printing began.
1960
Land was purchased in Niiza, Saitama and the focused work of printing the Word began.
1970
A milestone was reached as one million Gospels of John were produced for distribution at the World Expo in Osaka. Roald and Inga Lidal arrived from Norway.
1978
First Bible printing press was purchased. Published a Bible in Chinese as the Bamboo Curtain opened.
1978
Inaugurated Missionary Roald Lidal as the third General Director.
1990
New Life League began printing New Testaments in Russian to meet demand as the Iron Curtain fell. To date, more than seven million Russian New Testaments and several hundred thousand Bibles have been printed.
1995
Built a new modern printing facility in Hatoyama, Saitama. A high speed, ultra-modern web press for Bible printing was installed.
2001
Purchased and installed a new Mitsubishi full color web press.
2006
Initiated a new era of literature evangelism by launching the Manga Bible project. Began distribution of manga Bibles at home and abroad.
2008
800,000 copies of the manga Bible and 400,000 copies of the manga Bible booklets were shipped to children living in war-torn Uganda.
2011
Launched Hope for Living project for the victims of the earthquake and tsunami of 3/11.
2012
Established the Asia, Manga Bible, and Hope for Living projects as the three pillars of New Life Ministries.
2014
Began HOPE for LIVING Philippines to help survivors in the wake of Typhoon Haiyan in Tacloban, Philippines.
2015
Started HOPE for LIVING Philippines: Children in Crisis, providing Gospel manga for at-risk and out-of-school youth participating in 'pushcart classrooms' in Manila.
2016
The HOPE for LIVING Project became a part of the Manga Project.