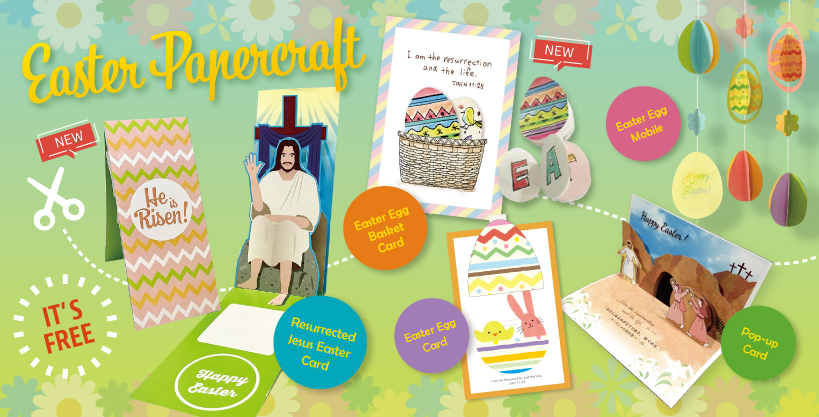 Thank you for your continued prayer and support of our work.
We've made a papercraft ideal for Easter! Please download and enjoy!
May the abundant blessings of Easter be upon everyone.
It is prohibited to sell or to redistribute the downloadable materials on external platforms.
For children, please handle scissors and cutters carefully, under the guidance of a guardian or parent.
Paper Craft for Easter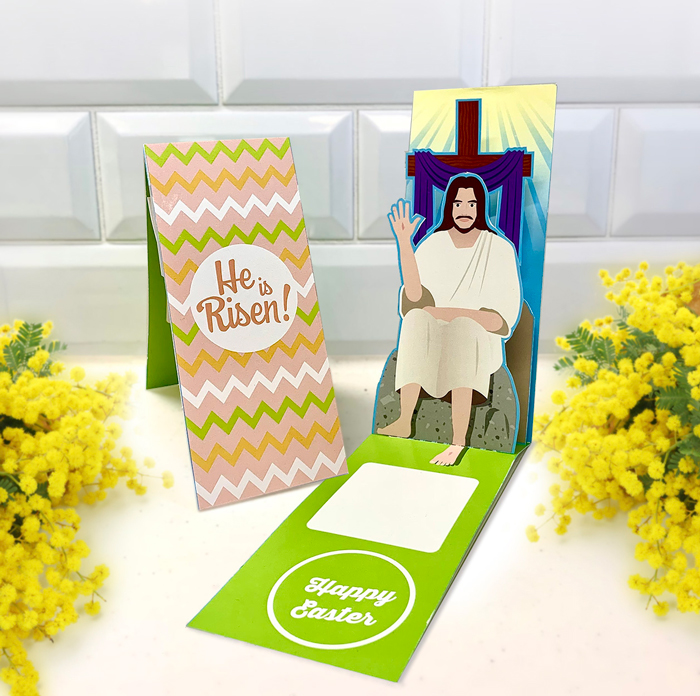 NEW!

Resurrected Jesus Easter Card

Jesus pops up in this stylish pop-up card! The resurrected Jesus waving is a design that will make you happy. Why don't you share the joy of Easter?
Recommended Age: 9-12 yrs. old and above
Tools to prepare: Cutting knife, Scissors, Glue, Useful items:Metal ruler, Cutting board, Double sided tape ※Using double sided tape will make the process easier and cleaner than glue.
Paper: A4 paper, 3 Sheets(Craft paper recommended)
Time required: about 40 mins.
---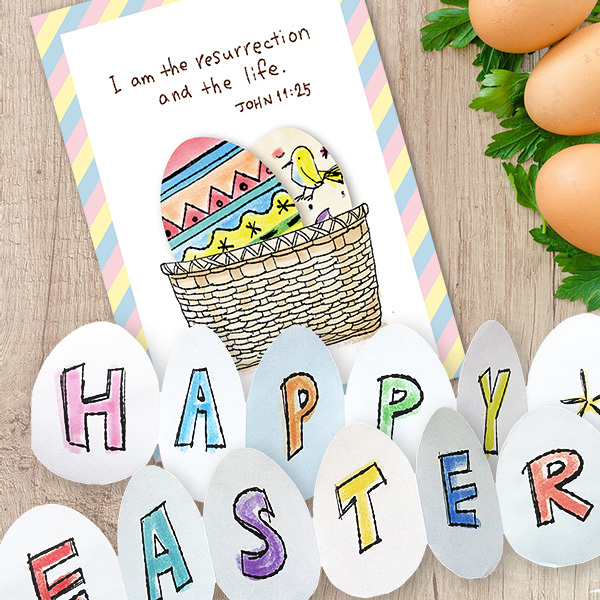 NEW!

Easter Egg Basket

This Easter card has a nice handmade design!
When you open the egg, you will find a Happy Easter message!
It is a fun card like a picture book!
Recommended Age: lower elementary school student and above
Tools to prepare: Scissors, Cutter, Cutter mat, Ruler and a glue
Paper: A4 paper, 3 Sheets
Time required: about 20 mins.
---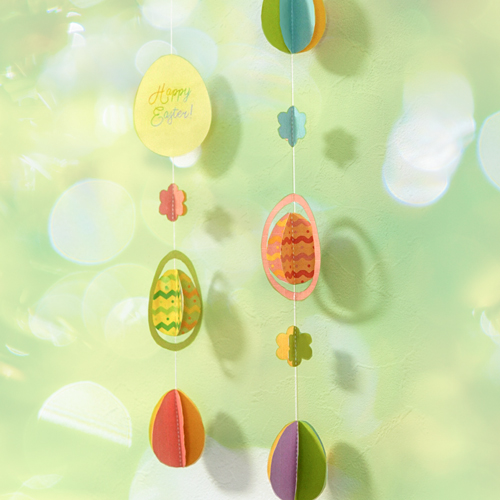 The Mobile Easter Craft
This wonderful mobile Easter craft carries the feeling of spring. Hang it in your room and it will spin in colorful circles! Try making it with your children, family and friends.
Recommended age: 9-12 yrs. old and above
Tools to prepare: scissors, cutter, glue, thread, sticky tape or masking tape
Paper: A4 size, 4 sheets
Time required: Around 1 hour
---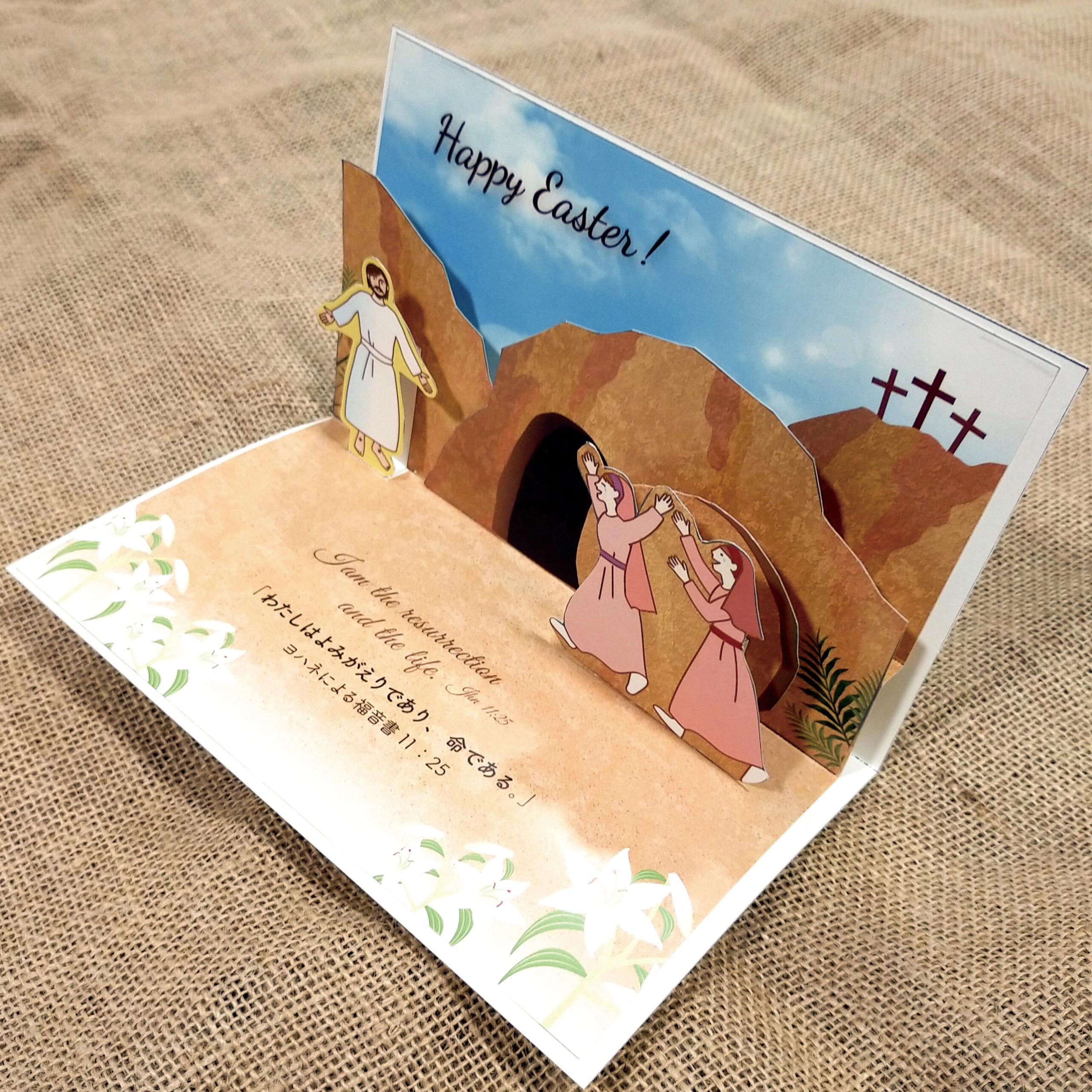 Pop-Up Easter Card
The pop-up card that 'springs' up, ideal for Easter.
We also have a video that explains how to make it, available in Japanese. If you'd like, please watch it for further reference.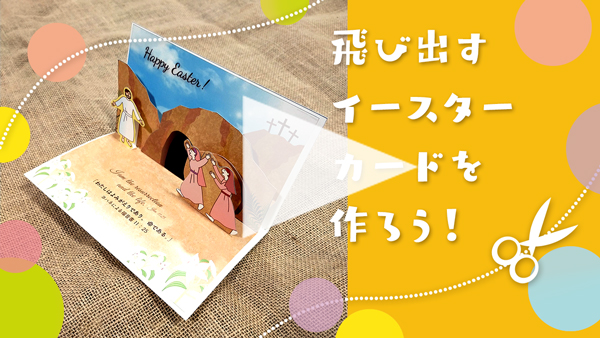 Recommended age: 6-9 yrs. old and above
Tools to prepare: scissors, cutter, glue
Paper: A4 size, 4 sheets
Time required: around 40 min
---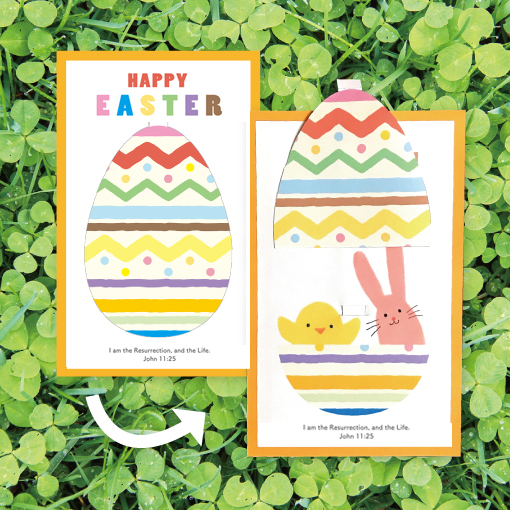 The Easter Egg Card
The pull-me Easter card that reveals adorable chicks and bunnies. It is very easy to make!
Crafting Tutorial Video (Japanese)
Recommended age: 6-9 yrs. old and above
Paper: A4 size, 3 sheets (thick sheets are preferred)
Tools to prepare: glue, cutter, cutting ruler, cutting mat
Time required: around 30 min
*We offer various materials that can be downloaded on our
Japanese website
. Please check it out if you're interested in additional content.
Find out more about New Life Ministries' projects
Asia Project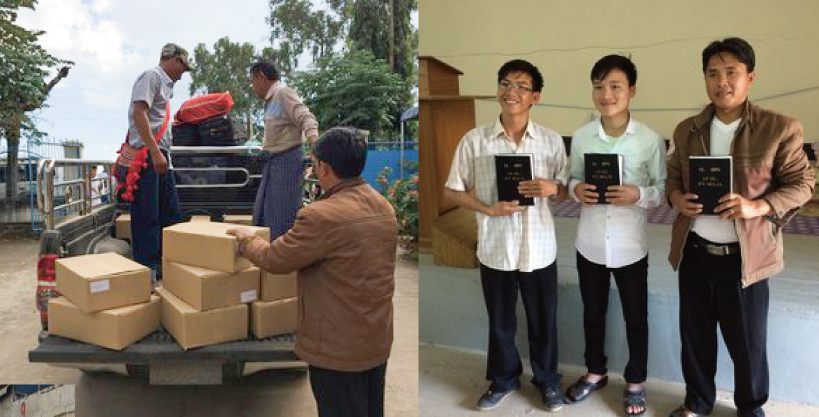 Our mission is to get the Word of God to people in situations such as disaster, war, persecution or poverty where they cannot easily (if at all) get the Bible themselves. In an area known as the 10/40 window covering much of Africa, the Middle East and Asia in particular, there are about 50 countries in which religions such as Islam and Buddhism, among others, are prevalent. Approximately 3 billion people who live in this window have never heard the Gospel of Jesus.
Read more
MANGA Project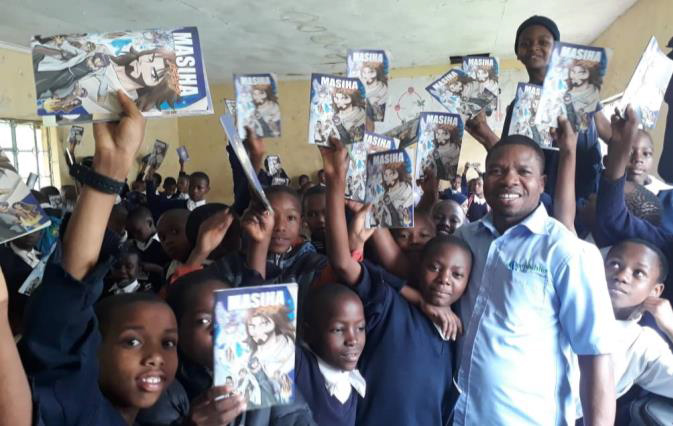 Manga is known worldwide as a big part of Japanese culture. In places where we cannot send Bibles (such as Islamic countries), manga can be sent in and the Gospel can be spread. This Biblically-faithful manga provides easy access to the Gospel for youth, and are especially effective in areas where there is a lower literacy rate. The first installment of the manga series has been translated into over 26 languages and has been distributed and used the world over
Read more
●Follow us to find out more about our work.
 Official facebook account News Letter Sign up