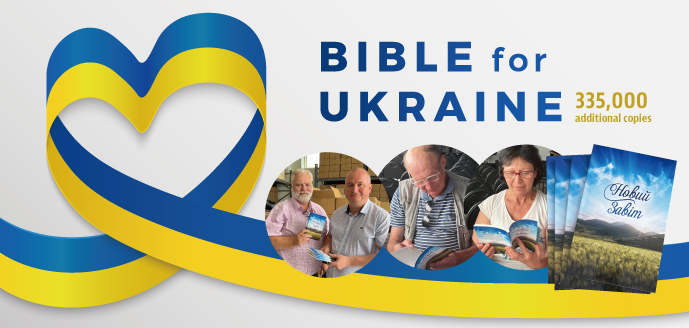 335,000 Ukrainian Bibles going to the press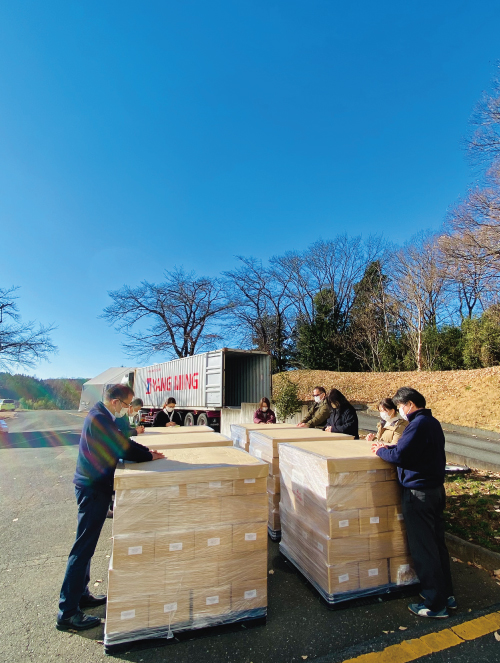 Thank you for always remembering and praying for the work of New Life Ministries.
Last year, New Life Ministries was able to print 135,000 Ukrainian Bibles (25,000 New Testament Bibles and 110,000 Bibles).
The 110,000 Ukrainian Bibles sent out at the end of last year have already arrived in Germany, where they are being delivered to people in Ukraine and to refugees in neighboring countries. (We will report on this in a future issue.)
Although the necessary funds (about 26 million yen) for this purpose have not yet been met, it has been decided for us to print 335,000 additional Ukrainian Bibles this year, and the printing has already started.
Because there is a demand for more Bibles in the local area, we are printing Bibles to meet this need even in this situation. (*The Ukrainian Bible Society and New Life Ministries Norway will be primarily responsible for fundraising for these additional Ukrainian Bibles.)
The following Bibles are being printed right now.

60,000 New Testaments for military personnel (camouflage pattern)
105,000 Bibles (contemporary translation)
40,000 Bibles (traditional translation)
130,000 New Testaments
It has been one year since the Russian invasion of Ukraine started, and the world's attention is waning, but the difficult situation continues.
Just the other day, we heard that a designer with whom we have been communicating regarding Bible production was drafted into military service.
In Ukraine, people are still living in extreme conditions that we who are living in Japan cannot imagine, and they are starving for the Bible, living each day with the possibility of losing their lives.
Many people are not only looking for food and clothing, but also for the Word of God that give them hope and peace.
We believe that meeting the need for these additional Bibles is urgent because we are absolutely lacking in response to the demand at the moment.
We would like to thank you again for your heartful prayers and support as you remember this project. However, we must also tell you that the reality is that we need much more than we have imagined.
We want to go beyond the humanly thoughts of, "It is impossible to go much further" and answer the needs that the Lord Himself has shown us. And we trust that the Lord will meet our need to do so.
Please continue to remember this project in your prayers and support.
Online Giving
For donations originating from Japan and non-North American countries.

For donations originating from Canada and the U.S.A.

New Life Ministries is a non-denominational Christian ministry committed to serving the Lord by printing and sending Bibles and Gospel literature to Japan and the rest of the world, in each people group's heart language.
Beginning in 1954, under the name New Life League, the ministry reached out to children, provided Gospel literature, and did evangelism through radio broadcast.
Later on, the work shifted more to the collection and printing of Gospel literature as the main focus.
Throughout history, there has always been a call for the supply of Bibles, and New Life Ministries has continued to do all that it can to meet the demand. Our purpose is to see Japan changed for Jesus, and that the whole world be filled with His precious Word.
---