Manga Project: Manga Messiah for Filipino Children
Manga Project: Manga Messiah for Filipino Children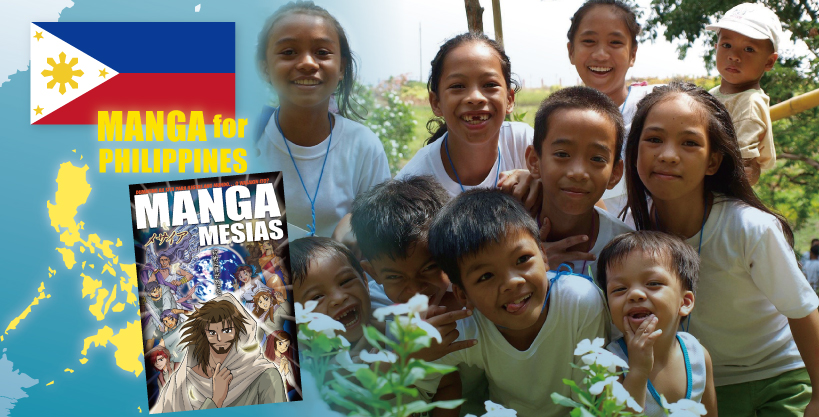 This year, mission partners World Vision Philippines, NEXT Manga, and New Life Ministries are collaborating on a project to distribute 38,400 copies of the Tagalog Manga Messiah to children in the Philippines. The cost to print the manga has already been met, but 600,000 yen is still needed to cover shipping.
Please remember this project in your prayers and support.
Background
In 2018, New Life Ministries, in partnership with World Vision Philippines, was able to distribute The Messiah manga booklet, The Messiah Study Guide, and The Manga Bible Storybook in five (5) Area Programmes (Aps) of World Vision.
The distribution of the Manga booklet and other materials became an integral part of World Vision Philippines's five-year project which is about partnering with churches and schools to teach children about Christian values, encourage them to experience God's love, and share their faith journey with others. Thousands of children heard the gospel using the Manga Ministry Tools.

Effectiveness of Manga Ministry Tools
World Vision Philippines considered the distribution project a huge success. The Manga booklets were very effective.
A World Vision Philippines volunteer observed that children did not ask questions about the bible prior to the distribution project. Still, the Manga Ministry Tools helped them ask questions about Jesus and appreciate every truth about Him. The volunteer added that "You can hear changes in their prayers. Before, their prayer was only about themselves. Now, we are very blessed to hear about other people as well. Most of them asked God for the restoration of their family."
NLM, NEXT Manga, & World Vision Philippines Partnership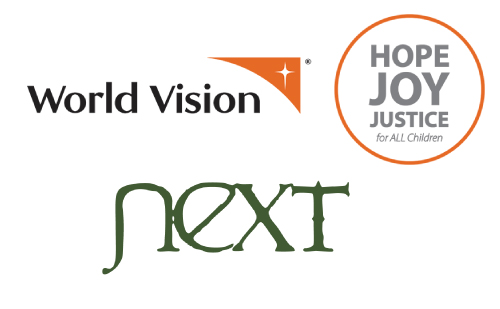 But our work is not yet done. Building on this, New Life Ministries, in partnership with NEXT Manga, is partnering once again with World Vision Philippines.
We are now sending to the Philippines 38,400 copies of the Manga Messiah book, a 288-page summary of the life and ministry of Jesus weaved from the four (4) Gospels, and presented in an engaging, very contemporary, universally accepted Japanese Manga format.
World Vision Philippines
World Vision Philippines is a Christian development, advocacy, and relief organization dedicated to working with children, families, and their communities worldwide to reach their full potential by addressing the causes of poverty and injustice.
Founded in 1957, World Vision Philippines is a nationally respected organization that has a proven track record of child-focused, community development programs. It is duly registered as World Vision Development Foundation, Inc. with the Securities and Exchange Commission of the Philippines.
Area Programmes in 28 Provinces
As a continuation of its 2018 Project, World Vision Philippines is expanding its scope of operation to include Area Programmes in 28 provinces all over the Philippines. This distribution project will run from May to August 2023. It aims to provide a meaningful opportunity for children ages 6-12 to understand the story of Jesus in a fun and easy way.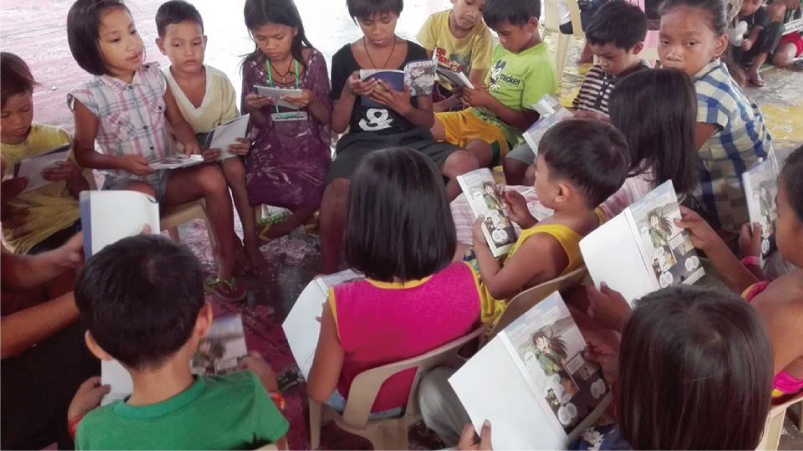 Focus on Children ages 6-12
The total number of registered children under World Vision's program is 63,029. However, the target participants and receivers of Manga Messiah are the registered children, ages 6-12, across World Vision Development Foundation, Inc., communities, and Faith-Based Organization partners, in 28 provinces for a total of 38,621.
Manga Bible for Every Child
In a country considered to be predominantly Christian, it is still hard to secure a personal copy of the Bible; poverty limits the access of vulnerable populations to printed copies of the Bible.
Through this new distribution project, New Life Ministries, NEXT Manga, and World Vision Philippines will be able to provide a copy of the Manga Messiah to each of the children registered under this World Vision Philippines project. With the Manga Messiah in their hands, it would be much easier for these children to receive and understand the Word of God.
We Need Your Help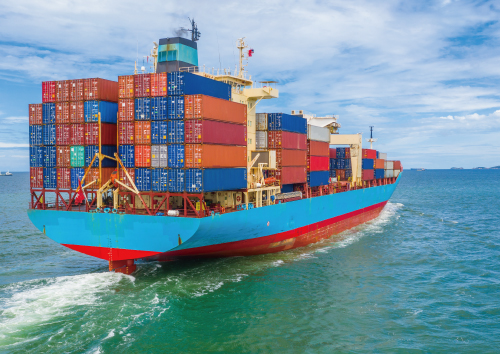 Funding has been secured to print 38,400 copies of the Manga Messiah. We need your help in raising JPY600,000 to cover the shipping cost of these books in a 1×20' container from Tokyo to Manila port.
You can be our partner in placing the Word of God in the hands of these children in the Philippines.
Please pray about it. Any amount will be a big help to these children.
Online Giving
For donations originating from Japan and non-North American countries.

For donations originating from Canada and the U.S.A.

New Life Ministries is a non-denominational Christian ministry committed to serving the Lord by printing and sending Bibles and Gospel literature to Japan and the rest of the world, in each people group's heart language.
Beginning in 1954, under the name New Life League, the ministry reached out to children, provided Gospel literature, and did evangelism through radio broadcast.
Later on, the work shifted more to the collection and printing of Gospel literature as the main focus.
Throughout history, there has always been a call for the supply of Bibles, and New Life Ministries has continued to do all that it can to meet the demand. Our purpose is to see Japan changed for Jesus, and that the whole world be filled with His precious Word.
---