Praised be the name of the Lord.
Thank you sincerely for the support you have been giving to New Life Ministries. Through your support and prayers we have been able to continue to spread the gospel to the world in 2022 through the written Word. We are pleased to report on our projects and printing achievements from January-December 2022.
Major Projects Report
In 2022, we went through a year of global uncertainty and turmoil: the sudden Russian invasion of Ukraine, the ongoing pandemic, the sharp rise in oil prices, amongst other crises.
Under these circumstances, New Life Ministries has received requests to print a great number of Bibles. We are thankful that the Lord has made use of our ministry in such difficult times. The following are some of the major Bibles printed in 2022: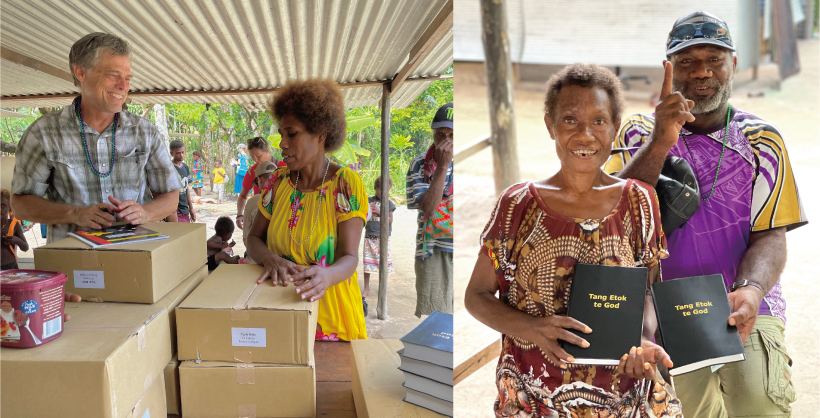 Ukrainian Bible– 135,000 copies (25,000 New Testaments and 110,000 Bibles)
Tigak Bible– (the world's first in the minority language of Papua New Guinea) 2,000 copies
Akha Bible – (minority language in Asia) 10,000 copies
Phadei Chin Bible– (a language used among the Chin ethnic minority group in northern Myanmar) – 15,000 copies
Manga Mission – (English edition for Philippines) 18.000 copies
Burmese Bible – 88,000 copies
Thai Manga Messiah– 10,000 copies
Nukuoro Bible– (Minority languages spoken in Nukuoro Atoll and Pohnpei, Micronesia) 750 copies
The Messiah– (English edition for Kenya, Uganda, Zimbabwe, and Malawi) 20,000 copies
Romanian Bible– 15,000 copies
Serbian Bible– 10,000 copies
ERV Bible– (an easy-to-read version of the English Bible for Africa and other countries) 136,700 copies
Reach4Life Bible– (New Testament Bible for African students): 110,000 copies
S'gaw Karen Bible– (language of ethnic minorities in Myanmar and Thailand; currently number of copies cannot be provided due to various circumstances
Bible for Country A– (anonymous country where Christians are persecuted) 100,000 copies
Bible for Country B– (anonymous country where Christians are persecuted) 150,000 copies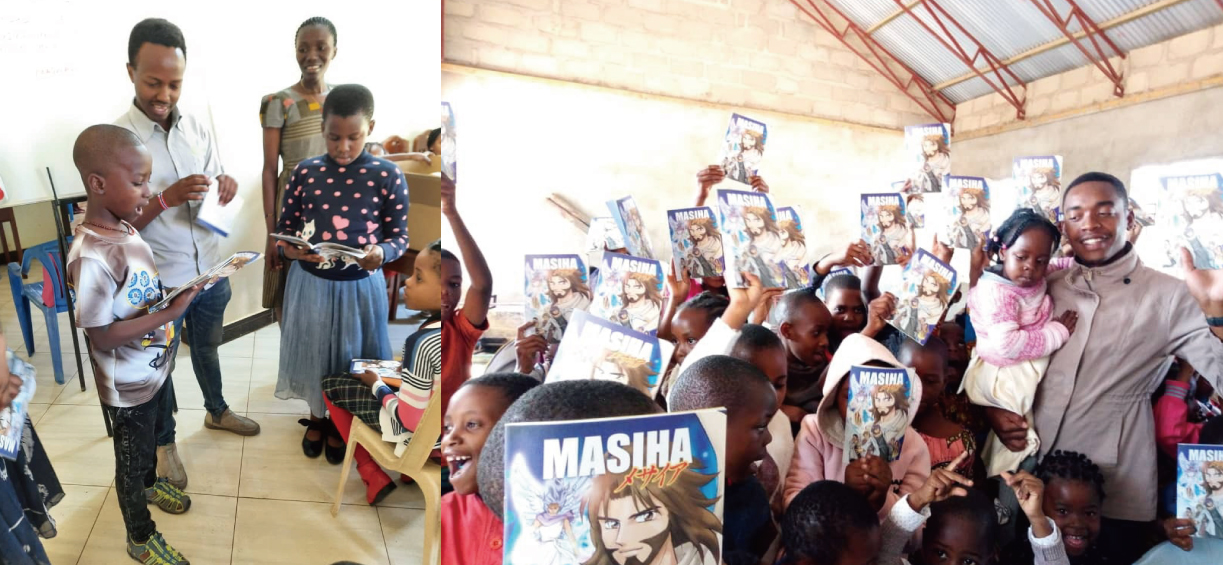 Once again, we would like to thank everyone for your prayers and support.
Ukrainian Bibles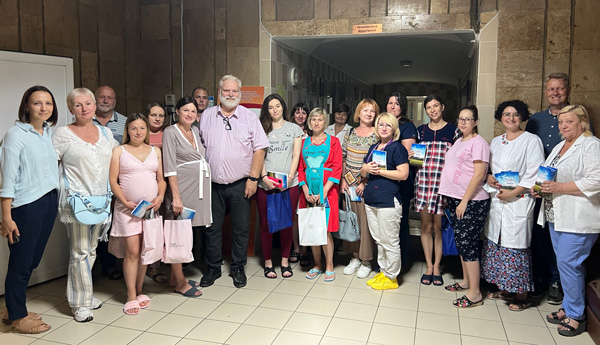 In response to a request from the Ukrainian Bible Society following the Russian invasion of Ukraine, New Life Ministries printed Ukrainian Bibles in two batches.
25,000 New Testaments and 110,000 Bibles have been sent and are being distributed locally with relief supplies. The local people, who are still in a difficult situation, are looking for the words of the Bible to be a beacon of hope and nourishment for their souls. We plan to print more Bibles in Ukrainian in 2023. Please keep us in your prayers.
Qatar World Cup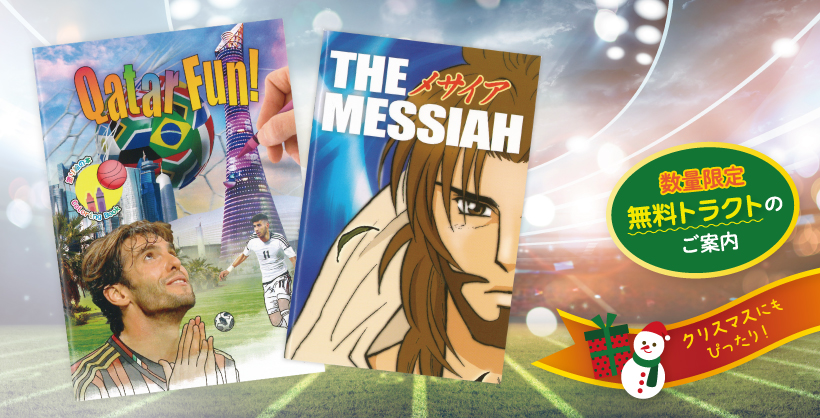 With the start of the World Cup in Qatar, three mission partners – PTL (Pocket Testament League), a pocket Bible ministry, FCA (Fellowship of Christian Athletes), a sports ministry, and GPM (Gospel Publishing Mission), a ministry at events around the world, and New Life Ministries worked together to print gospel tracts. Two kinds of tracts were printed for Japan and offered free of charge.
Deteriorating Equipment

In 2022, support was requested for the maintenance of the following deteriorating equipment:
1. printing cooling machine
2. high-voltage power supply units
3. power supply batteries for paper roll clamps
Funding was obtained for the cooling machine and repairs were successfully carried out. The paper roll clamps are also due to be repaired. However, funding for the high-voltage power supply units has not yet been received and we continue to seek support.
Please keep us in your prayers.
Report on printing related to missionary work. (January-December 2022)
In 2022, around 2.85 million Bibles and Gospel literature were printed and sent out to different parts of the world.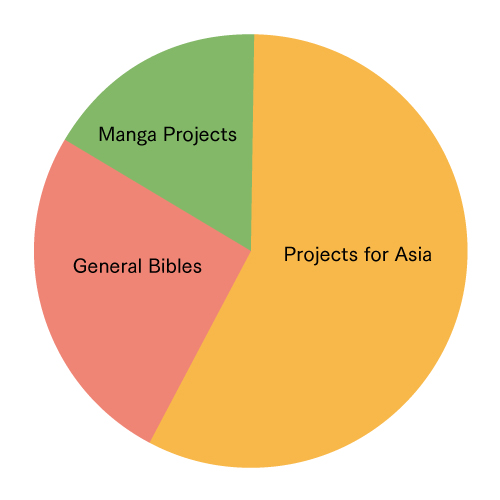 Number of copies by project
| | |
| --- | --- |
| Projects for Asia | 1,634,716 |
| General Bibles | 738,599 |
| Manga Projects | 483,042 |
| Total | 2,856,357 |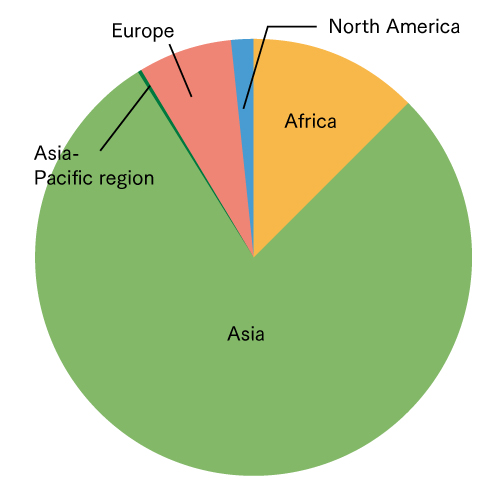 Number of copies by region
Africa
358,966
Asia
2,249,380
Asia-Pacific region
5,977
Europe
195,894
North America
46,140
Total
2,856,357
Thank you for your prayers and support, which have enabled us to participate in the printing of a large quantity of Gospel literature. We are currently facing a difficult situation with rising costs due to global inflation and uncertainty. Please continue to support us and remember us in your prayers so that we can continue this ministry.
We invite you to continue to partner with us in 2023.
Online Giving
For donations originating from Japan and non-North American countries.

For donations originating from Canada and the U.S.A.

New Life Ministries is a non-denominational Christian ministry committed to serving the Lord by printing and sending Bibles and Gospel literature to Japan and the rest of the world, in each people group's heart language.
Beginning in 1954, under the name New Life League, the ministry reached out to children, provided Gospel literature, and did evangelism through radio broadcast.
Later on, the work shifted more to the collection and printing of Gospel literature as the main focus.
Throughout history, there has always been a call for the supply of Bibles, and New Life Ministries has continued to do all that it can to meet the demand. Our purpose is to see Japan changed for Jesus, and that the whole world be filled with His precious Word.