Nourishment for the Body and Soul: Relief Work for the Karen People
Nourishment for the Body and Soul: Relief Work for the Karen People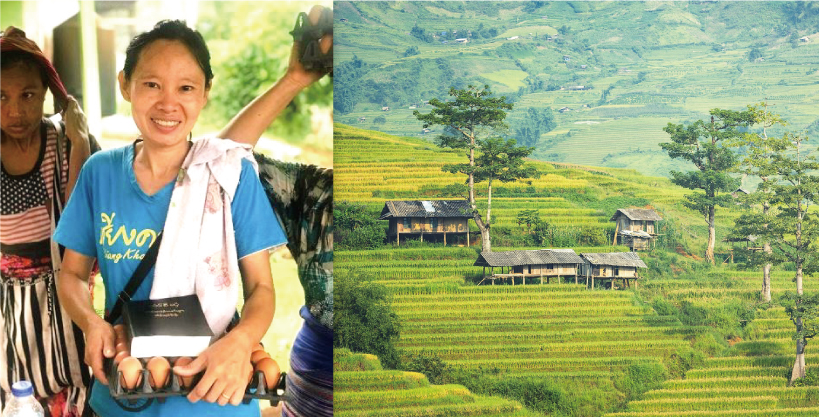 The Bible distributed with food during the Corona Pandemic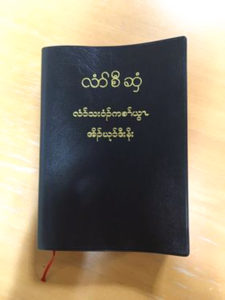 In March of this year, New Life Ministries printed 23,000 Bibles for the Karen people and sent them to our local ministry partner in the region.
The Karen people, who have a history of severe persecution, are an ethnic minority living in Myanmar and Thailand. The Karen population worldwide is around 4 million.
Many Karen people have lost their jobs due to the effects of the Coronavirus. The Bible and food supplies are being distributed by the local ministry partners.
We received the following report from our ministry partner about how the Lord is working in the midst of this pandemic.
---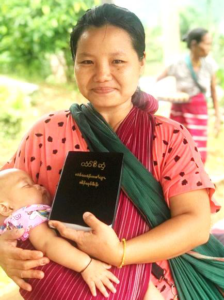 More Precious than Food
My name is N•D and I am 25 years old. My whole life I was a Buddhist, but sometimes I went to church and I liked it.
Today I came to receive food, but I did not know that you would have a church service as well. I really listened to you and when we prayed together, I had so much peace in my heart, I have never experienced that peace before.
Today I decided to follow Jesus.I was so excited to receive the food, but now I am extra excited and happy to follow Jesus. I want to read the Bible and learn more about Jesus. Thank you so much.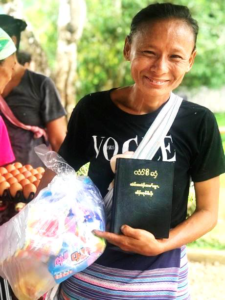 Meeting the Lord in the midst of strife
My name is K・N。42 years old. I came to Thailand with my husband and children.You and your teams were there when we arrived. You gave us a lot of food and house hold supplies so we could start a new life again in Thailand.
That time was very difficult for us, but I remember very clearly that you came very often to help us and you always shared about hope, faith, and trust in Jesus.
In one of those meetings I received Jesus as my personal Savior. Although life is sometimes difficult, I have peace in my heart and God takes care of us.
With the lock down here my husband has a hard time to find work, because there are many travel restrictions and police check points everywhere. Please pray for my husband, because he is not a believer yet.There is not enough work in this area and he feels stressed and is often drunk. I always prayed to God that one day I will have my own Karen Bible. And today is that day! God heard my prayers! He is faithful! I know God really loves me, because after eleven years I received my Bible.
I am so happy that I want to cry. Thank you. Thank you. And thank you to all of your friends who gave us food and a Bible. God bless you all.
---
We are grateful that the Bibles printed by New Life Ministries are being used as a source of blessings for those in distress during this difficult time of the Coronavirus Pandemic.
Please pray for the work of our ministry partners, the Karen people, and for the continuing work of New Life Ministries
Articles Category
ピックアップ記事
2023-2-13