Manga Ministry in Vietnam
Manga Ministry in Vietnam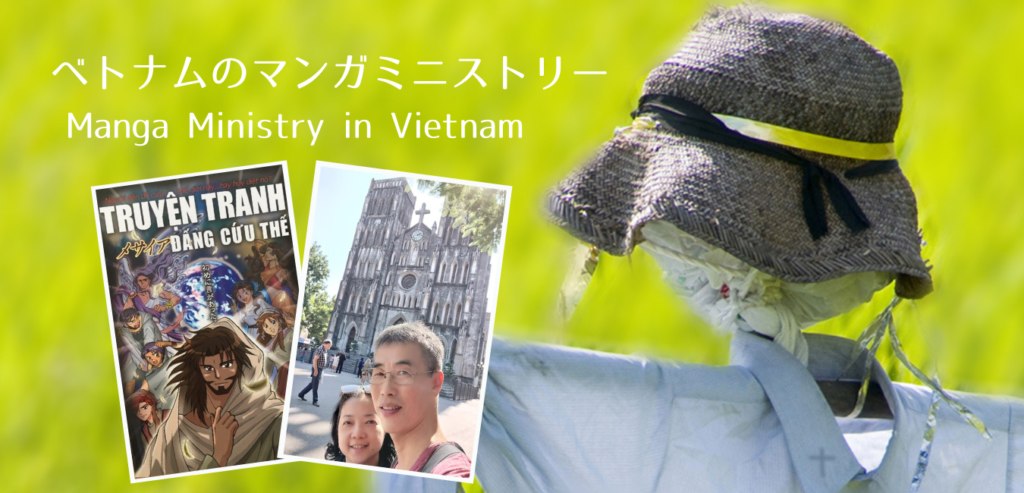 We have had the wonderful opportunity to interview Mr. Hideto Oshio from our local ministry partner in Vietnam, Vietnamese Bible to Japan. He shares with us his testimony and the challenges of ministry work in Vietnam.
Ministry in Vietnam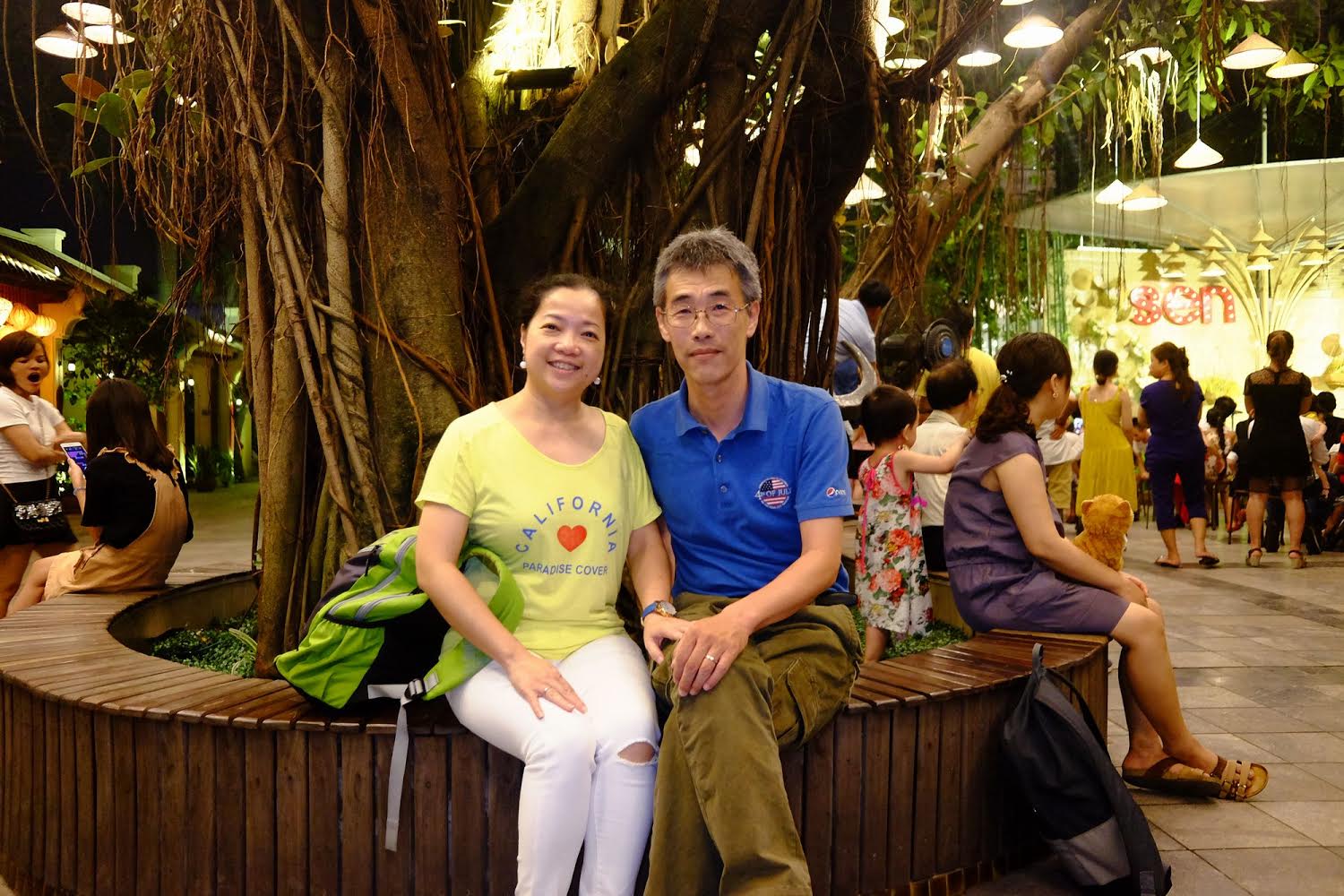 * Mr. Oshio and his wife Mrs. Thuy
When I was a graduate student, I was living in the United States. There, I was introduced to Jesus and received Him as my savior. After I graduated, I had a dream of opening a business in the United States although unfortunately, that did not work out. Later, I met and married a wonderful Vietnamese woman and decided to move to Vietnam. Vietnam provided me with a chance to recover and I eventually started to feel that I would like to dedicate my life to ministering to the Vietnamese people. To me, Vietnam is a place where I live, a place where I was able to recover, and a place which I love deeply.
I am certified as an accountant and with my license, I built an accounting firm and began a ministry on the side to preach the love of Jesus Christ to Vietnamese people living in Vietnam and in Japan. My hope is that people in both Japan and Vietnam will be able to receive the good news of Jesus. And for this reason, I think I have received this specific calling from God.
The church I currently attend in Vietnam is a rehabilitation facility for people addicted to drugs and is also a church. Since Vietnam is a Communist nation, it is very difficult to obtain a church license. Our church was an underground church for 30 years until it got its license in August of 2018. Strong faith is born in a society that experiences suffering and challenges.Our church was a church of around 7,000 people when I first attended, but through God's grace it has grown to a church of around 16,000 people.
Encountering the Manga Bible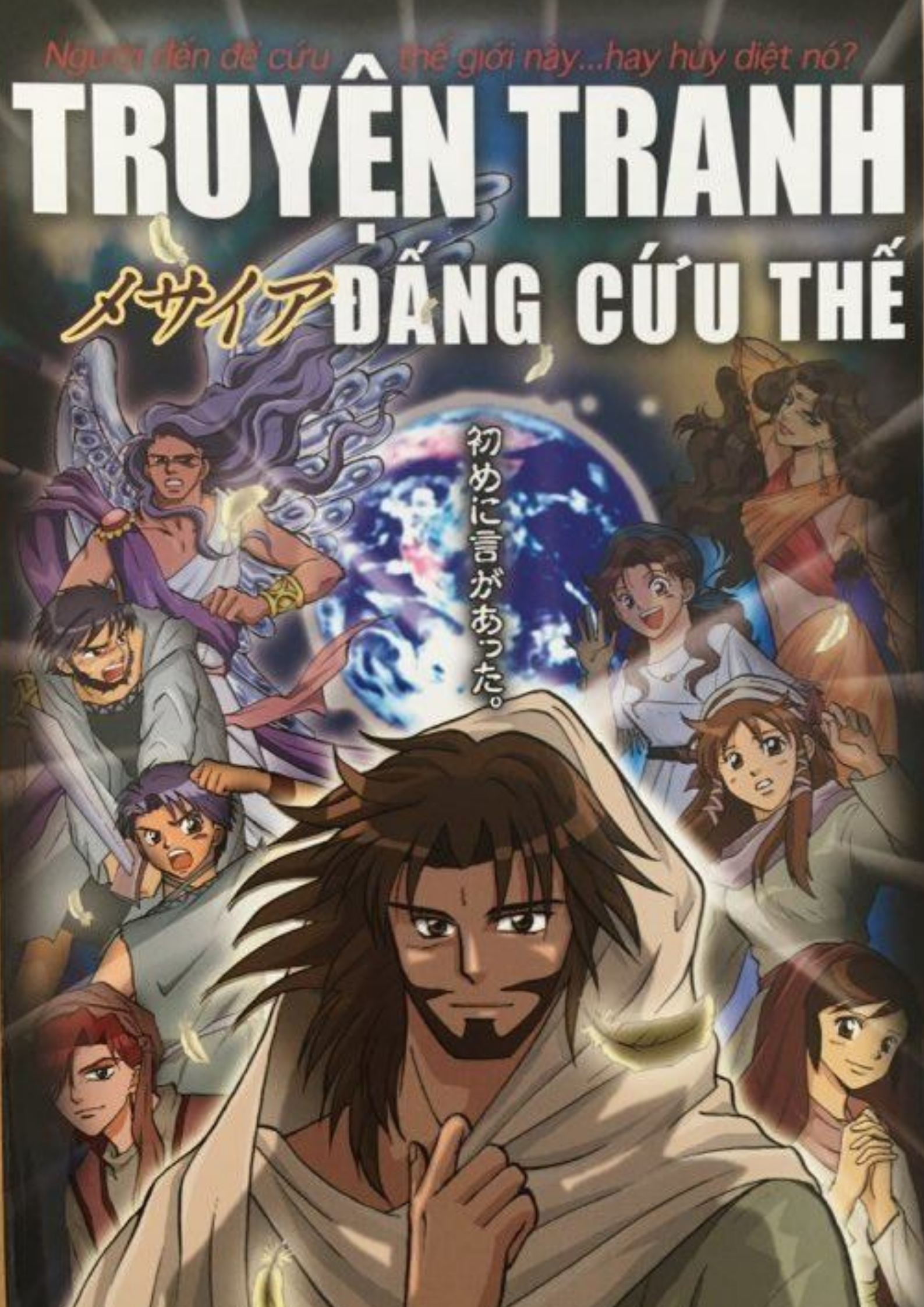 My first encounter with the Manga Bible was 3 years ago when I visited a Japanese church located in Hanoi. The church had an extra stock of 20 Manga Bibles which we brought back with us. When I first saw the Manga, I was shocked at its quality and I envisioned using this as a key ministry tool in Vietnam. Although, I did not know how to get the Manga approved for shipping through the Vietnamese government and I was also in a financially difficult place so I started praying to God. God answered my prayers and provided financially. The remaining issue was how to get the Manga approved by the Vietnamese government.
Manga is a wonderful piece of culture from Japan and is known worldwide. Manga Messiah is not just a faithful depiction of the Bible, but it is also 100% authentic Manga. Therefore, it is very easy for Vietnamese people to understand. Nearly 2000 copies of the Manga were approved for shipping by the Vietnamese government without any obstacles and I was able to distribute the Manga to our church attendees as a Christmas present. A government official told me, "The government recognizes that Christians have good moral standards, are hardworking, and overall good people". I came to understand that the process was easy if we had proper licenses and credentials.
I introduced the Manga Messiah to many churches in Vietnam and have received countless feedback. There are a lot of young people living in Vietnam, and the average age of citizens is below 30. Therefore, Vietnam has the foundation to accept Manga. The Manga Bible is definitely a useful tool in the frontlines of ministry work. Therefore, I am hoping that more variations of the Manga will be produced in Vietnamese in the future.
Ministry Vision for the Future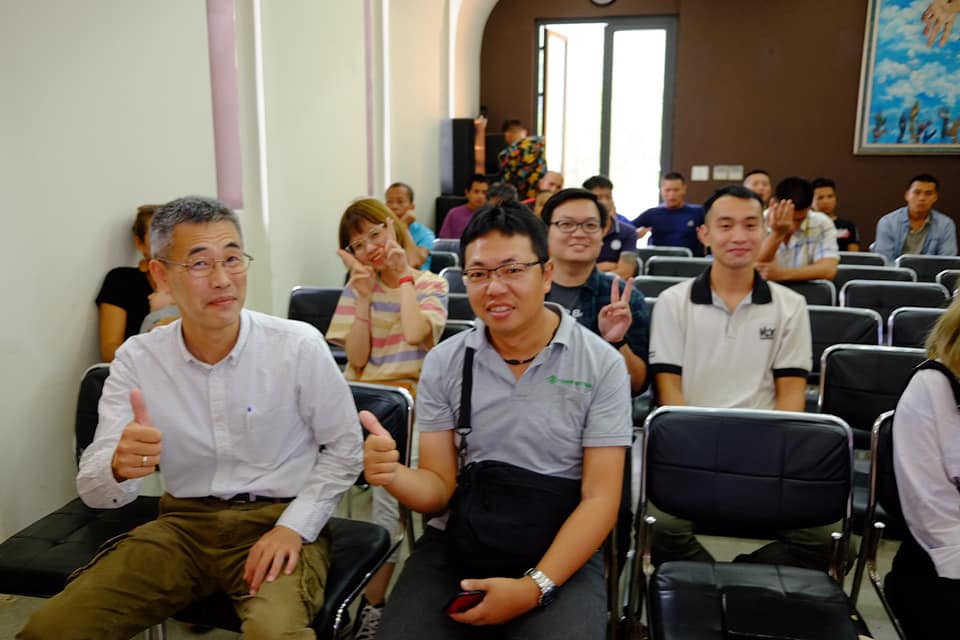 *Mr. Oshio and Church members
In the past, I tried to do things on my own. Although, in a communist country like Vietnam, you are forced to deal with a lot of hardships daily. Through the experience, I have learned to be humble and walk with God in joy and gratefulness.
There are said to be around 10 Christian bookstores in Vietnam. Although, the majority of them are booths in churches or stores such as accessory shops which sell a small amount of Chrisitan books. In Ho Chi Minh City where I live, there is only 1 Christian bookstore. This store is very small and various Christian books published in Vietnam are sold here. In general bookstores, there are a lot of books about Buddhism or books from China, but it is difficult to find a Christian book and many people do not have the opportunity to see them. This is a crisis situation. Therefore, it is my life mission to make a foundation for selling Christian books in Vietnam.
---
We pray that many young people would be able to receive the Manga Bibles through Mr. Oshio's ministry. Here is Mr. Oshio's webpage with details on his ministry vbtj.org. Please take a look. Please also continue to pray for Mr. Oshio's wonderful ministry and for New Life Ministries!
▶ Donate▶ More on the Manga Project here
・Vietnamese Bible to Japan http://www.vbtj.org/