Akha Bible Report – Receiving Bibles after 30 years of prayer
Akha Bible Report – Receiving Bibles after 30 years of prayer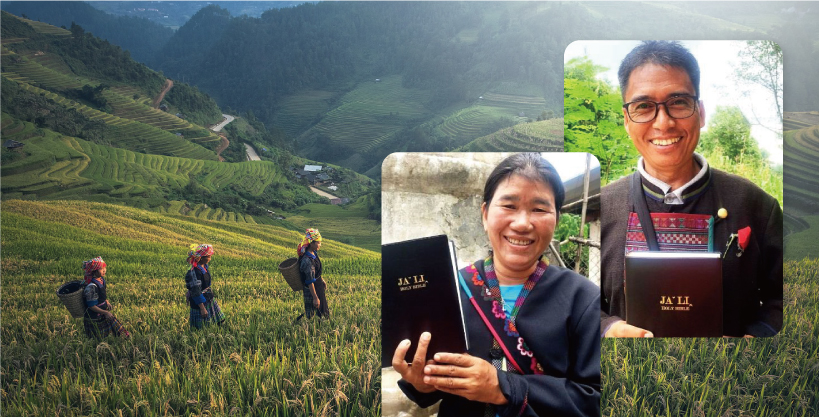 In the midst of the current challenges in Southeast Asia, we want to take this opportunity to share messages of hope from our partner working in the region. This time, from the Akha people.
The Akha people are a minority tribe with an estimated population of about 2 million who live in the mountainous regions of Southeast Asian countries such as Myanmar, Thailand, Laos, and Vietnam, and speak the Akha language.
In the last few years alone, New Life Ministries has been able to print around 10,000 New Testaments and 11,200 full Bibles, for a total of 21,200 books.
Indescribable Joy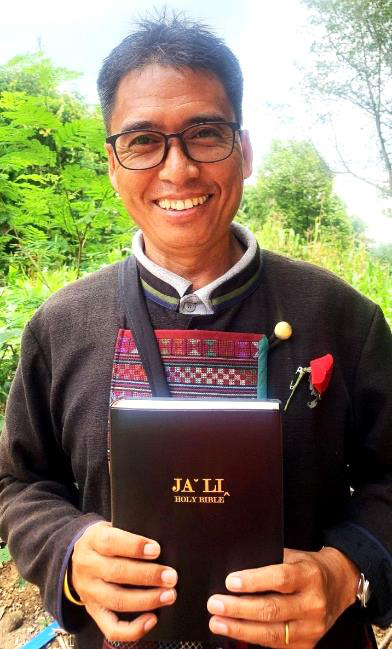 My name is Pastor J. I am the happiest and most joyous man, because of this give away of full Akha Bibles with hymnals. This is the greatest day God has made in my life. We have never had full Bibles before. There have been some New Testaments, but they were printed years ago and many are damaged now. Most Akha leaders have been praying for this day since about 1990 (29 years). When I think about this blessing from God I cry and I pray to God. I never dreamed that this free distribution was even possible. That is my human thinking. But our God is the God of the impossible.
Our Living God Answers Prayers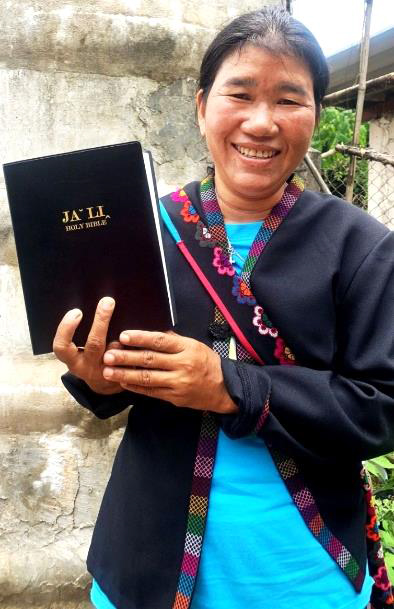 My name is N and I am 49 years old. I accepted Christ when I was 19 years old. When I accepted Christ I was longing to read the word of God, but I could not find even one copy to buy. But there were some New Testaments. We Akha Christians have been praying for the full Bible since 1995. After 24 years of praying God has answered our prayers through all of you. Some years ago I was sharing the gospel to Akha people near the border with China who were animists. But the local priests and villagers arrested me. They wanted me to promise I would never share the gospel again, but I would not make that promise. They held me captive for five days and they were preparing to kill me. But then one night a man came and secretly released me, saving my life. God is so good. My favorite Bible verse is Philippians 4:13: "I can do all things through Christ who strengthens me." Because when I was arrested and they tried to get me to deny Christ and my calling in Christ, God kept me strong and I did not deny Him. You are always in our prayers.
---
We are re-reminded how blessed we are to have a Bible in our own heart languages. We are deeply grateful to know that New Life Ministries is being used to get Bibles in the hands of our brothers and sisters who live in a distant land, walking the path of the Lord, and have been waiting a long time to receive the Bible.
Please continue to remember and pray for the work of our ministry partner and for the Bible printing work of New Life Ministries.
Online Giving
For donations originating from Japan and non-North American countries.

For donations originating from Canada and the U.S.A.

New Life Ministries is a non-denominational Christian ministry committed to serving the Lord by printing and sending Bibles and Gospel literature to Japan and the rest of the world, in each people group's heart language.
Beginning in 1954, under the name New Life League, the ministry reached out to children, provided Gospel literature, and did evangelism through radio broadcast.
Later on, the work shifted more to the collection and printing of Gospel literature as the main focus.
Throughout history, there has always been a call for the supply of Bibles, and New Life Ministries has continued to do all that it can to meet the demand. Our purpose is to see Japan changed for Jesus, and that the whole world be filled with His precious Word.