Request for support to Ukrainahjelpen Karmøy, risking their lives to bring Bibles and relief supplies to Ukraine
Request for support to Ukrainahjelpen Karmøy, risking their lives to bring Bibles and relief supplies to Ukraine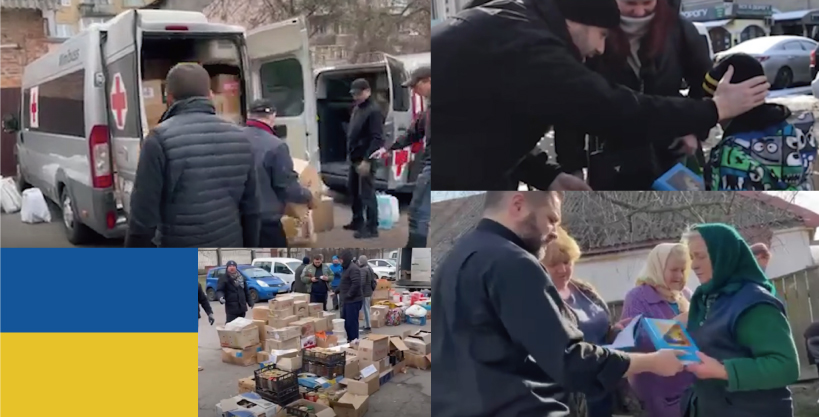 In response to the sudden invasion of Ukraine that began in February, many refugees from Ukraine have arrived in Norway to receive aid, where our sister organization, New Life Ministries Norway, is located.
New Life Ministries Norway and New Life Ministries have printed and sent out Ukrainian Bibles to deliver hope in the midst of this terrible situation (more about this project here).
We sincerely appreciate your prayers and support.
Please support Ukrainahjelpen Karmøy in their local distribution activities
New Life Ministries Norway is delivering Bibles, food, and relief supplies to Ukraine in cooperation with a Norwegian aid organization, "Ukrainahjelpen Karmøy".
Ukrainahjelpen Karmøy conducting distribution activities in the local area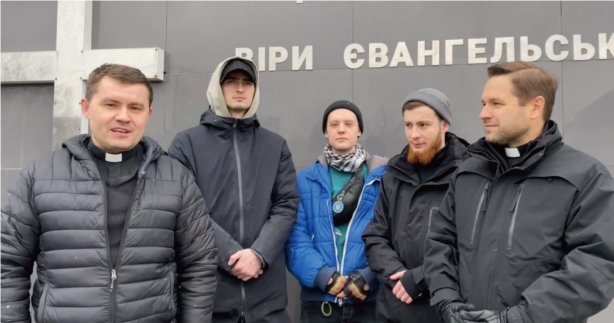 Since many of Ukraine's government institutions and public transportation systems have been destroyed or disrupted, it makes it necessary for civilians regardless of the risks involved, to go to the local area and hand-deliver supplies to those who are staying there and living as refugees.
Since it is necessary to provide supplies according to the local needs, we obtained a used car in Norway, packed it with as many Bibles and supplies as possible, and headed for Ukraine, accompanied by staff who understand the situation in Ukraine well.
There is a lot of danger in driving into these areas. All road signs have been removed, target buildings have been destroyed, and without staff with local knowledge, it is impossible to get through checkpoints and reach our destination.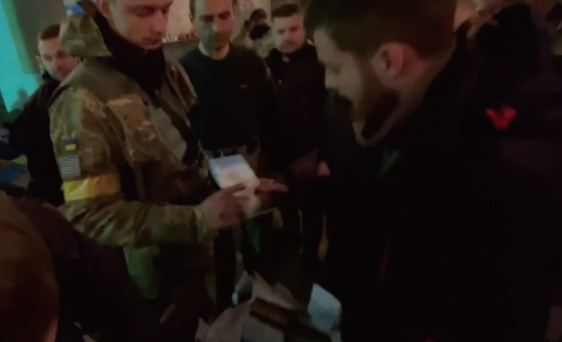 New Life Ministries has decided to introduce the activities and to raise support for Ukrainahjelpen Karmøy, who risk their lives to work in the local region.
Without their work, we would not be able to send "bread of life" to the people of Ukraine who need hope in the midst of great suffering.
We hope you can understand the works of Ukrainahjelpen Karmøy and we would appreciate your prayers and support!
Our goal for now is to raise 650,000 yen ($5,000) to support this organization.
●Please write 'Ukraine Relief' in the Comments when donating for this project.
Any donations raised beyond the target funds will go toward covering lacking funds for Ukrainian Bibles. Thank you for supporting this work.
We ask again for prayers and support so that the work of Ukrainahjelpen Karmøywill be protected and continued by the Lord.
We are also still accepting donations for the printing of Ukrainian Bibles. (Click here for more information.) Please continue to remember us in your prayers for provision for the printing costs of the New Testament in Ukrainian!
Online Giving
For donations originating from Japan and non-North American countries.

For donations originating from Canada and the U.S.A.

New Life Ministries is a non-denominational Christian ministry committed to serving the Lord by printing and sending Bibles and Gospel literature to Japan and the rest of the world, in each people group's heart language.
Beginning in 1954, under the name New Life League, the ministry reached out to children, provided Gospel literature, and did evangelism through radio broadcast.
Later on, the work shifted more to the collection and printing of Gospel literature as the main focus.
Throughout history, there has always been a call for the supply of Bibles, and New Life Ministries has continued to do all that it can to meet the demand. Our purpose is to see Japan changed for Jesus, and that the whole world be filled with His precious Word.