The English version of Manga Majesty is Here!
The English version of Manga Majesty is Here!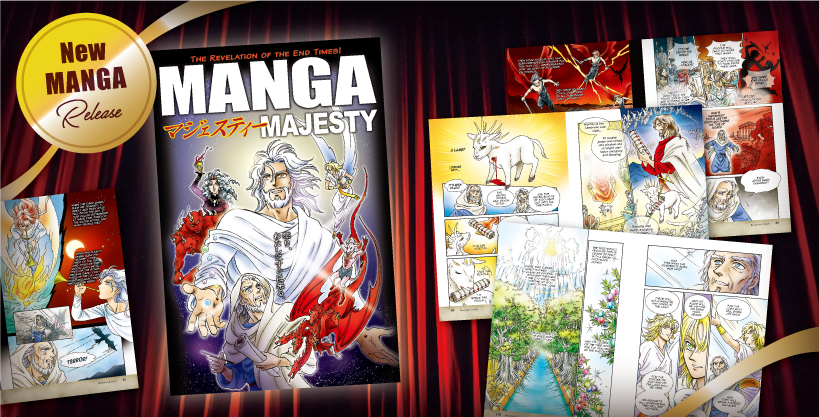 Manga Majesty, the sixth edition of the Manga Bible Series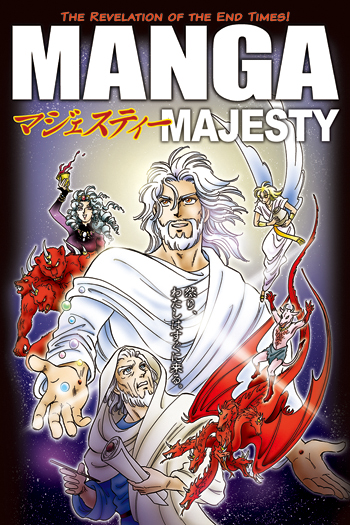 October 2019, the latest version of the Manga Bible series, Manga Majesty was released in English.
New Life Ministries has partnered in the Manga project with "Next Manga" and mission partners overseas in order to develope Mangas such as,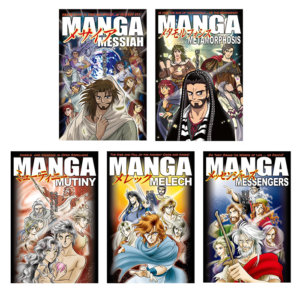 These Manga have been translated into a total of more than 30 languages and are used for evangelism purposes all around the world (In Japan, it is published by the "Japan Bible Society" under the name 「みんなの聖書マンガシリーズ」. More information on the Japanese versions HERE)
The first edition of Messiah was published in 2008, and Messengers was published in 2011. It has been eight years since a new Manga was added to the series. The newly published Manga Majesty is based on the esoteric "Revelations of John"
Manga Majesty was published in partnership with our mission partners "Next Manga" and "Tyndale" from the United States. Amazon page (* Kinddle version (English) is also available)
* Trailer movie by "Tyndale"
The world of Revalations depicted lively in Manga!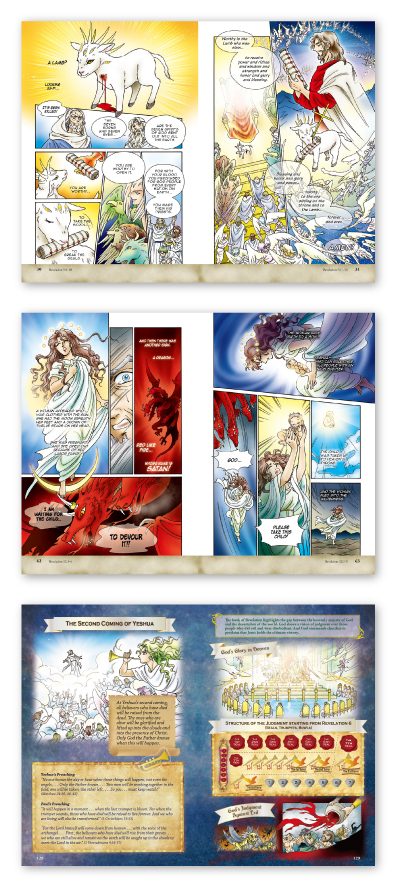 The book of Revelations maybe hard to understand just by reading the Bible. By using Manga, the story could be visually interpreted and thus, easier to understand.
Illusions the Apostle John has been given is beautifully depicted in rich inspiration and expressiveness by Manga artist Ryo Azumi strong> who has also drawn illustrations for Mutiny, Melech, and Messengers. Manga Majesty also has a commentary page at the end of the book which helps readers think and understand the "book of Revelations" more deeply. With so many interpretations of the book, production has been a difficult process. Although, with the help of Gospel researches under the supervision of "Next Manga", it was made so that anyone in any position of interpretation could enjoy the book. The concept and production of Manga Majesty was decided in the spring of 2016. From then, it has taken us three years to produce and complete the Manga. This book encourages you to wear the Lord's armor and walk-in preparation for His coming!
Japanese version is planned to come out this fall!
After the release of the English version, we are currently working to translate the Manga into French, Portuguese, And Japanese.
The Japanese version will be published this fall.
Please pray for the Lord's protection to be on everyone involved and for the production process.
・NEXT manga https://nextmanga.com/
・Tyndale https://www.tyndale.com/p/manga-majesty/9781496420107