We will be shipping the Manga Bibles to the Caribbean again!
We will be shipping the Manga Bibles to the Caribbean again!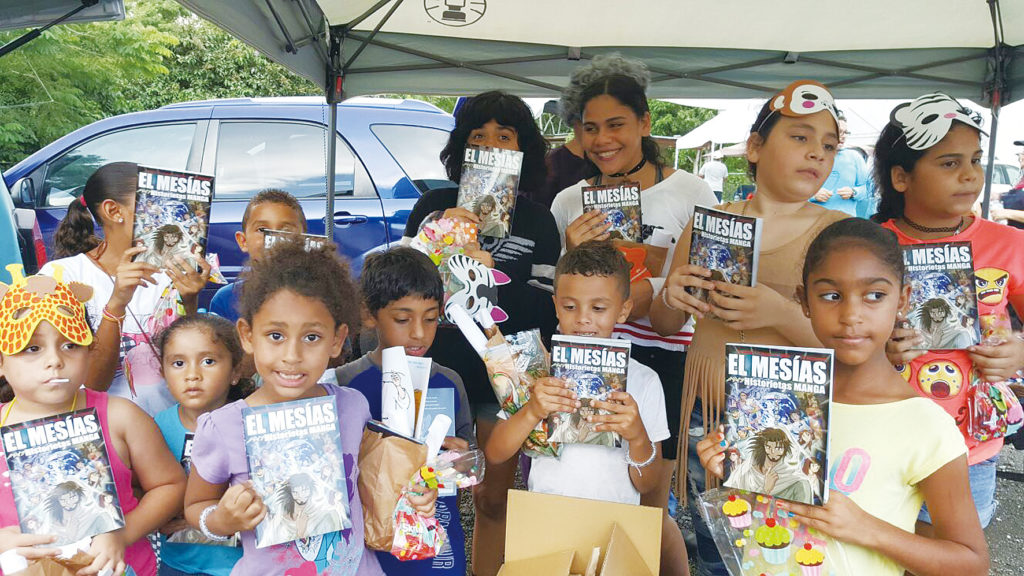 *Cuban children receiving Manga
In June of this year, our mission partner "Mies Foundation," which continues its missionary activities in the Caribbean Sea, decided to distribute the Manga Bible to the Caribbean region again. The results of the Manga project carried out from 2016 to 2018 were beyond imagination and we have received requests to print additional Manga for their ministry.
Magna for the Caribbean from 2016 to 2018
New Life Ministries, in cooperation with the "Mies Foundation" has been shipping a total of 80,000 Spanish Manga Messiahs to the nation of Cuba and countries which were affected by the hurricane such as Puerto Rico and the Dominican Republic from 2016 to 2018. According to the report of the "Mies Foundation," the number of people who chose to follow Jesus through the project were 18,062 people, and the number of people baptised were more than 9,800 people. We are all surprised at the work of God who works far beyond our imaginations, and the magnitude of His grace.
Cuba
(2016~2019)
Mangas Sent
38,400
New Believers
9,288
Baptised
4,570
Participated in small groups
19,493
Puerto Rico・Dominican Republic
(2017~2019)
Mangas Sent
41,976
New Believers
8,774
Baptised
5,243
Participated in small groups
21,394
* As of July 2019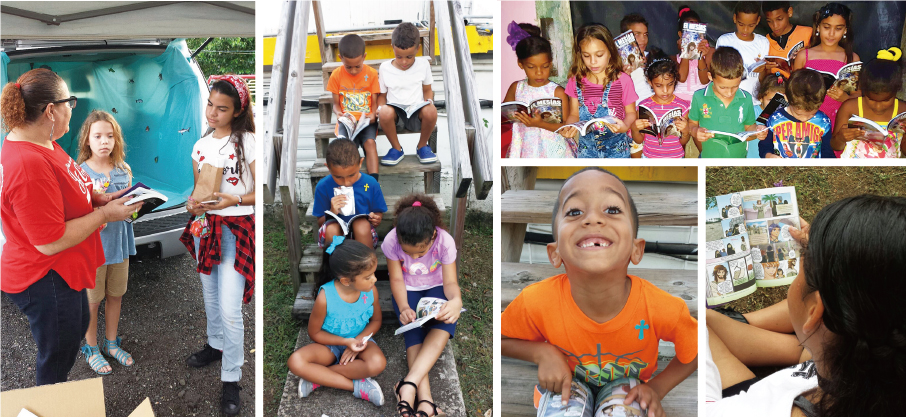 Cuban and Puerto Rican children receiving Manga
Manga Bibles to the Caribbean again
Starting this July, New Life Ministries will be printing 47,000 strong> copies of the Manga Bibles in Spanish, English, French, etc. The Mangas will be shipped to Cuba, Puerto Rico, and Venezuela. Specifically, Spanish Manga Metamorphosis 15,000 copies, Manga Mutiny 15,000 copies, The Messiah 3,000 copies, English Manga Messiah 3,000 copies, French Manga Messiah 1,000 copies, Spanish Manga Messiah for Venezuela 10,000 copies. By donations from the "Mies Foundation" and our New Life Ministries Norway team, we have already raised the necessary funding. strong>About half of the Spanish Manga Messiah have been printed. They will go through binding and will get sent to Venezuala later this month. The other half will be printed and shipped to the Caribbean islands such as Puerto Rico.
Please pray for our printing, protection over transportation, and for our mission partners who will distribute the Manga.
・Mies Foundation https://www.miesfoundation.org/