Manga Bible Club of Kenya Part 2
Manga Bible Club of Kenya Part 2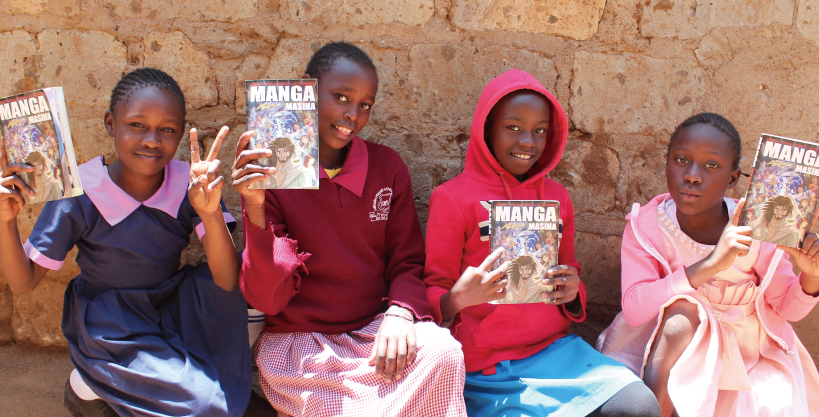 Our mission partner, "Noracta" in Kenya is presiding over a "Manga Bible Club" for children using 10,000 copies of the "Manga Messiah" and 5,000 copies of the "Manga Metamorphosis" sent between 2018 and 2021.
⚫︎Click below for a previous article about this project.

We have received an additional report from our mission partner and would like to share it with you.
"Manga Bible Club" is currently being held in about 50 locations.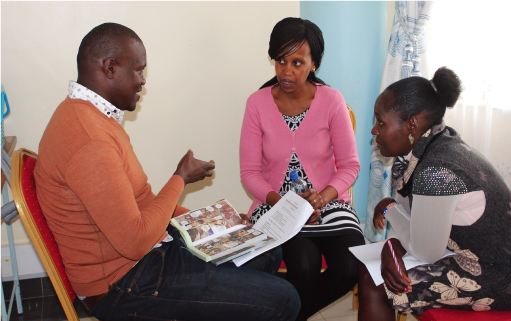 Two lesson manuals using the "Manga Messiah" have now been made, and "Manga Bible Club" lessons are being held in 50 Sunday Schools.
We have trained 600 Sunday School teachers for this "Manga Bible Club" to use this material by the end of last year.
Children are beginning to invite their friends in their neighborhood to join the club.
Our goal is to create 1500 clubs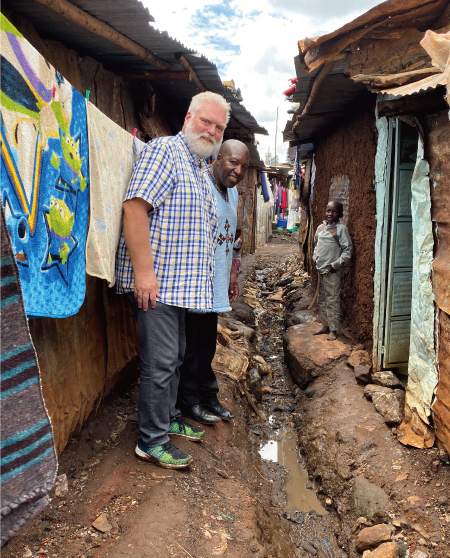 We also aim to train 1,000 Sunday School teachers by the end of this year, and believe that within a year or two, Manga Bible Club will have 1,500 Sunday Schools.
We are also confident that we can use our experience with the Sunday Schools in Kenya which are usually not well equipped, as one model to do the same in many other countries in the southern part of Africa.
We think that manga can be a good tool for teaching Sunday school in other countries as well.
We believe their is a need to distribute the "Manga Bible Club" manual more widely in the future and introduce the significance of this material so that we can better reach this "littlest ones" with the Gospel.
Also for the "Manga Metamorphosis"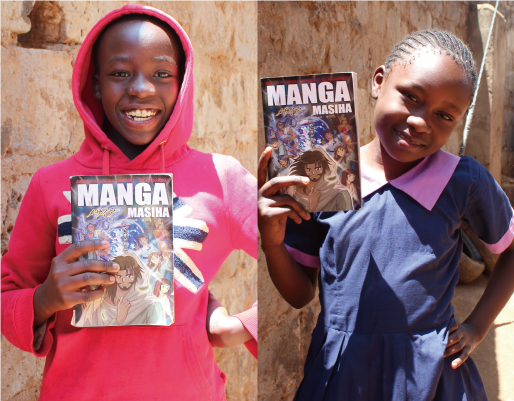 Also we would like to continue and start working on a manual for "Manga Metamorphosis". Please pray for this project as well.
The Manga Bible is helping us to share the Gospel with the children of Kenya.
It has also become a revolutionary tool for children who are hurting to encounter the warmth of Jesus Christ through other children who have welcomed Jesus into their hearts.
We are truly grateful for the "Manga Messiah" that was sent to us.
---
Thank you for remembering and praying for this project.
We will let you know when we receive more reports.
Please continue to remember us in your prayers, that these challenges will be fruitful.
▶ Information on the Manga Project here

Online Giving
For donations originating from Japan and non-North American countries.

For donations originating from Canada and the U.S.A.

New Life Ministries is a non-denominational Christian ministry committed to serving the Lord by printing and sending Bibles and Gospel literature to Japan and the rest of the world, in each people group's heart language.
Beginning in 1954, under the name New Life League, the ministry reached out to children, provided Gospel literature, and did evangelism through radio broadcast.
Later on, the work shifted more to the collection and printing of Gospel literature as the main focus.
Throughout history, there has always been a call for the supply of Bibles, and New Life Ministries has continued to do all that it can to meet the demand. Our purpose is to see Japan changed for Jesus, and that the whole world be filled with His precious Word.
・Noracta  https://www.noracta.no/