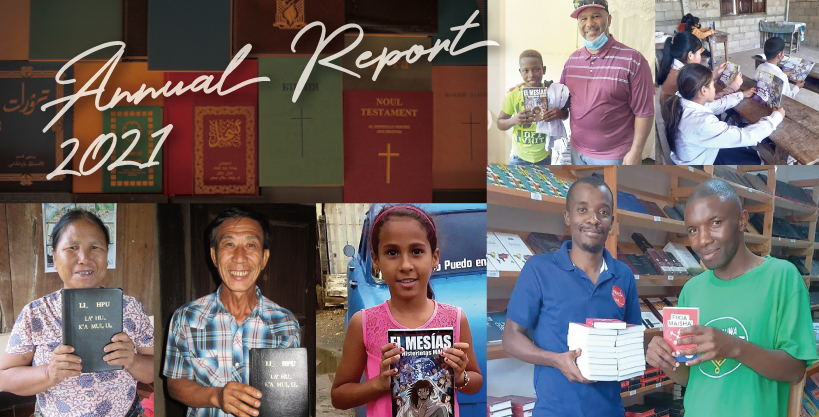 Praise the holy name of our Lord.
We would like to express our gratitude for your support for the work of New Life Ministries.
Here is an annual report of the projects and printing results in January – December 2021.
Main activity report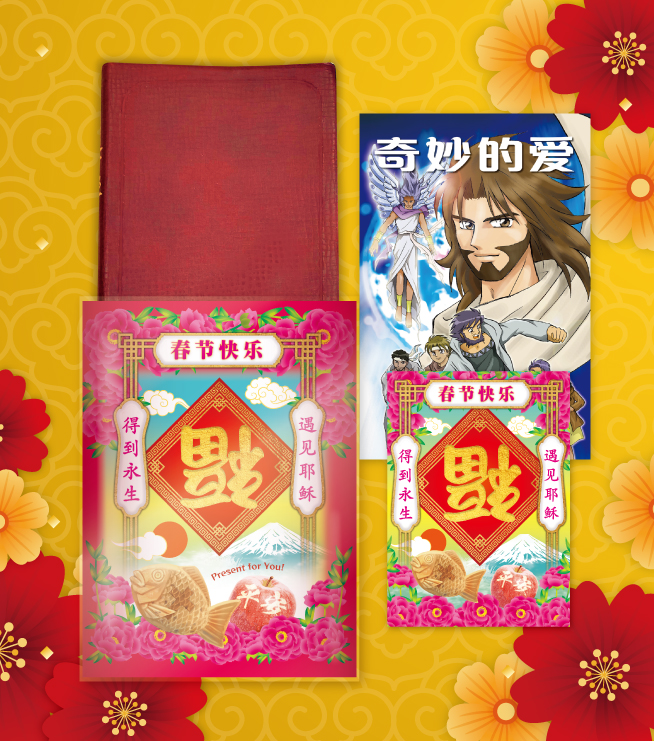 -Chinese Bible Distribution
At New Life Ministries, considering the difficult situation in delivering the Bible inside China, we enhanced the Bible distribution project to Chinese people living in Japan.
As for 2021, our third term, due to the pandemic we could not hold an outreach event to distribute Chinese Bibles, however, in January 2021 we were able to hold "Project China New Year gift campaign" at the time of Chinese New Year, when we distributed Bibles to our Chinese friends and people we know inside Japan. As a result, we have distributed 300 copies of Chinese Bible.
Since then, we accept orders of the Chinese Bible anytime. In 2021, we distributed 5,688 copies of the Chinese Bible in total inside Japan.
In 2022, we have decided to print 100,000 copies of the Chinese Bible after two years. We are searching for the route to distribute them not only in Japan but throughout the world. Please keep us in your prayers.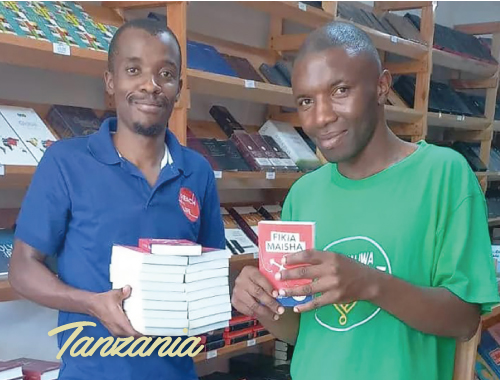 -Multi language Bible printing
We have printed and sent out multi language Bibles in 2021. We have printed about 810,000 copies of the Bible in Arabic, Zotung Chin, English, French, Kiswahili, Portuguese, Hausa, Shona, Luganda, Kinyarwanda, and the languages in persecuted countries. (Details are withheld because of the persecuted area.) And sent them out to countries in Asia, Middle east, and Africa. Thank you very much for your prayer and support.
In 2022, we have already printed Bibles in "Tigak language" for the minority group of Papua Newguinea, and "S'gaw Karen language," and the languages in persecuted countries. We have received new order to print 130, 000 copies of Bible for the persecuted area.
Also, through our mission partner, a new project has started to send the Bibles to refugees in Ukraine. We will let you know when the details are confirmed.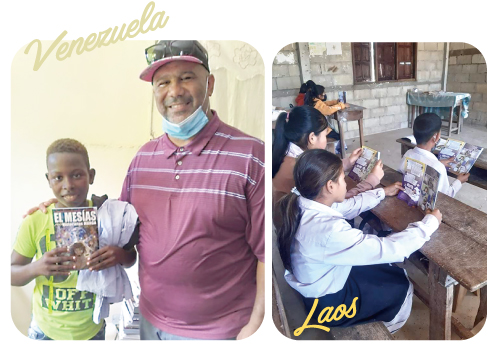 -Manga Project
In 2021, we have printed about 486,000 copies of manga and sent them out to Denmark, France, USA, and inside Japan.
As for the future, we plan to distribute manga in Vietnam where the local protestant and catholic churches will be cooperating in distribution. The translation work is in progress.
Manga project is ready to start for Roma people in Ukraine, and 5 minority groups there.
Also, in the Caribbean countries and in other nations, we are planning big projects using "Manga Messiah" and "The Messiah."
We are planning to print Arabic Manga and New Testament Bible, we don't know the exact number of copies at the moment, but we will send them to Lebanon and Jordan.
And also, in Africa, unbelievably, 1,000,000 copies of "The Mesiah" in English and French and 11 languages will be sent out! Many projects are in progress beyond our imaginations.
Since 2018, the project to send manga Bible to India have started. With our mission partner "Mission India" in India, we are co-operating and are planning to send 555,000 copies of "Manga Messiah" in Hindi.
Due to the outbreak of coronavirus, we are not sure when we can print or send out the third term project, however, we are currently seeking funds for our third term. We are thankful for your prayer and support.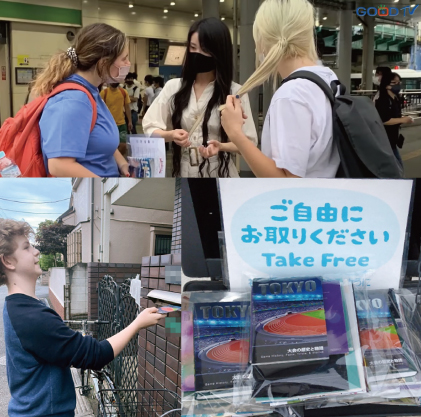 -Olympic related evangelism projects
As the Tokyo Olympics was hosted in Japan, we received requests from many mission organizations throughout the world to print many kinds of tracts in order to evangelize Japanese people. The tracts were, "TOKYO," "TOKYO FUN," "Celebrate the Victory," "Sports Bible," "Spark," and "LIGHT".
As for the tracts "TOKYO," "TOKYO FUN," and "Celebrate the victory" at first, our mission partner was planning to come to Japan and distribute them, but because of Coronavirus they couldn't do so, so we were asked to distribute the tracts printed.
New Life Ministries have become a bridge to churches and believers in Japan, and we received orders from more than 400 people resulting in 200,000 copies of "TOKYO" and "TOKYO FUN" each, and 52,000 copies of "Celebrate the Victory" totaling more than 450,000 copies of tracts that were sent out.
This was beyond our expectation, so we could not keep up with the printing, we ended up asking the volunteers to help us in the sending process.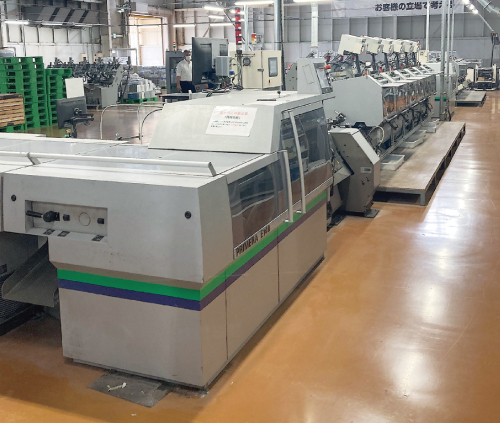 -Binding machine purchase
In August, suddenly we received a suggestion to purchase a new binding machine, and all our needs were met from your sincere support and prayer, by November we were able to welcome the new machine. From the beginning to the end, everything was done by God's grace that worked beyond our desires. We expect that the Lord will do many projects that is far beyond our desire through this machine. We sincerely thank all who have prayed and supported us.
-Gospel literature printing in Japan
We have been given many projects from churches, denominations, Christian organizations, and have printed many magazines, newsletters, church brochures, flyers and tracts, brochures, anniversary newsletter, and have accomplished binding, printing and publishing of books. We thank everyone who have ordered them. New Life Ministries will continue to serve the church as a mission partner, who make your heart for the missions into shape. If you have any requests to publish gospel literature please let us know.
The contact information is as follows:
---
With your prayer and support, we were able to print many Gospel literatures last year.
We are thankful from the bottom of our hearts.
Currently, the outbreak of coronavirus, and global inflations due to the world's unstable situation, have increased the cost for printing and we are in a difficult situation.
We would like to ask for your continued prayer and support so we can keep on printing.
Let us continue to go forth in spreading the Gospel in 2022.
Online Giving
For donations originating from Japan and non-North American countries.

For donations originating from Canada and the U.S.A.

New Life Ministries is a non-denominational Christian ministry committed to serving the Lord by printing and sending Bibles and Gospel literature to Japan and the rest of the world, in each people group's heart language.
Beginning in 1954, under the name New Life League, the ministry reached out to children, provided Gospel literature, and did evangelism through radio broadcast.
Later on, the work shifted more to the collection and printing of Gospel literature as the main focus.
Throughout history, there has always been a call for the supply of Bibles, and New Life Ministries has continued to do all that it can to meet the demand. Our purpose is to see Japan changed for Jesus, and that the whole world be filled with His precious Word.