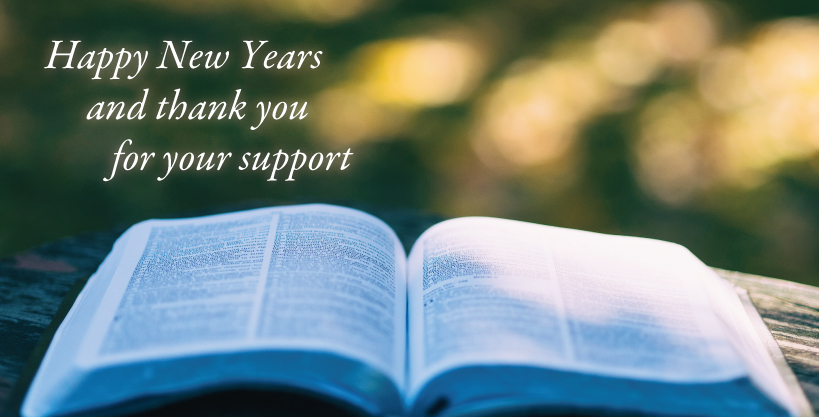 Happy New Year
Praise His holy name.
We would like to take this opportunity to thank you all for your continued support.
Much like the rest of the world, we experienced many trials in 2020, which continue even into this new year.
However, we would like to express our sincere gratitude to you for remembering and supporting New Life Ministries even at such times.
The work of Gospel literature evangelism is so important in these challenging times.
The Lord is aware of our difficult circumstances. He is with us through both joy and strife to guide us in the right direction. We pray to our Lord that many people will be saved through Him.
We pray that the grace and blessings from the Lord will be poured out upon all of you in 2021.
Thank you letter for Christmas donations
We would like to express our sincere gratitude for your prayers and support with our sudden request at the end of 2020.
Thanks to your generous giving, we have managed to overcome the difficult situation that we have been facing.
We pray that the Lord's grace and blessings will be poured on you throughout this year.
We will continue to work hard to supply the Word of the Lord for people in need all over the world in the coming New Year. We would appreciate your continued prayer and support for our work.
Once again, we would like to thank you for your support and pray for an overflow of blessing on you and your family.
In the Lord
New Life Ministries CEO Toshikazu Iwaoka