An essential tool for Prison Ministry in Canada
An essential tool for Prison Ministry in Canada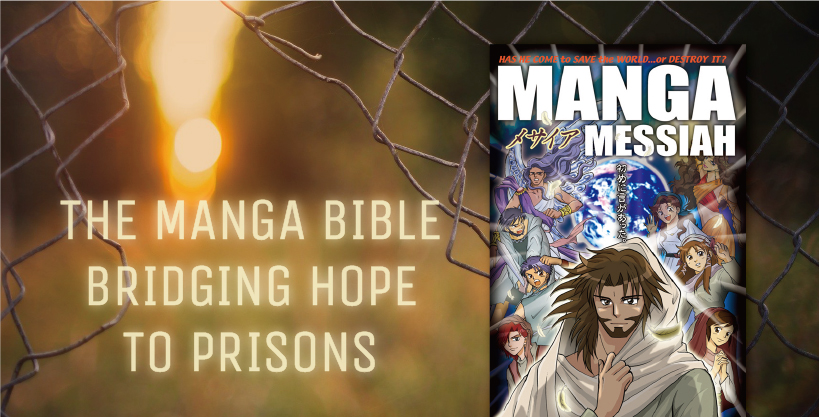 We had a wonderful opportunity to interview Ms. Martie Van Niekerk, president of Crossroads Prison Ministries Canada. Crossroads is a non-profit ministry organization dedicated to reaching inmates with the Gospel of Christ. The ministry has been using the Manga Messiah as an essential tool for outreach. We were able to hear from Martie about how the Manga is making an impact among inmates in prison.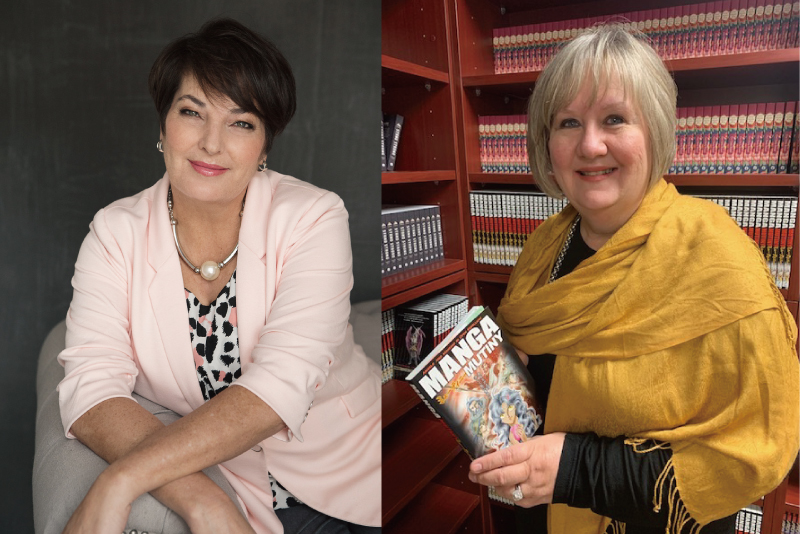 Left: Ms. Martie Van Niekerk, Right: Crossroads Prison Minsitry Canada staff with the Manga Bible
A big part of our faith is to share with others
When I first joined the ministry, I was part of the team offering Bible studies through correspondence with inmates. Later on, I was asked if I would like to go into prisons and minister to the inmates and I said yes. The reason I started was because Jesus said to me "If you love me, you will have the desire to share the Word with others". The Bible is clear to minister to prisoners. When the opportunity came, it was just a natural response for me.
The Manga Bible as an essential tool to connect with the inmates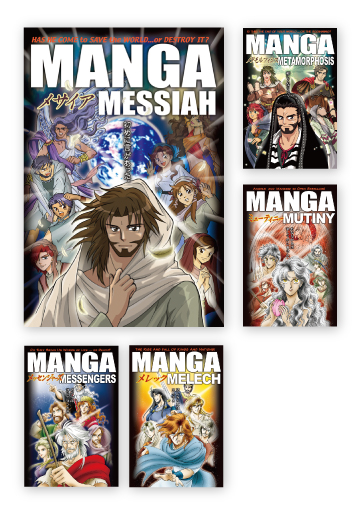 We offer the Manga course right at the beginning of our curriculum.
The reason why Manga is such an important part of our ministry is because it is exciting for a lot of people not familiar with the Bible. When you go into prison, a lot of the inmates will tell you that they are not interested in the Bible. Although, when you show them the Manga, a lot of people would be like "I want to read that"! It is a very good way to introduce people to Jesus.
The Manga is also a great tool for people with low literacy or mental disorders in which it is really easy for them to read. We also have a big group of aboriginal people living in Canada and the visual form of the Manga speaks well to their culture. Some of them are more hesitant to picking up the Bible and the Manga serves as a good bridge between cultures.
The Genius of the Manga Bible
For people who don't know the Bible, it may be overwhelming at first. The Manga is good in that it is not a formal read-your-Bible type of material. It can serve as an easier way to connect people to Jesus.
The Manga would also be a great resource for outreach and social events in the church. It is an easy way to meet and greet people by giving them a gift.
The Importance of Prison Ministry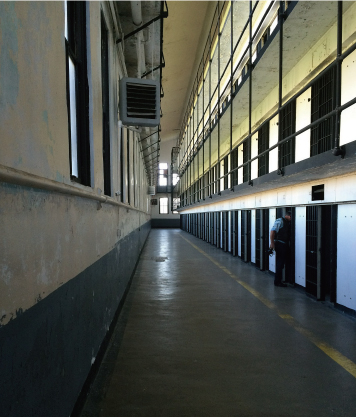 A lot of people in prisons have horrible pasts and childhoods. Society has a heart for children or the hungry but not a lot of people reach out to people in prisons. Most of society doesn't want to help them and are scared of them.
Prison inmates need hope, and want to be treated like human beings. There are people in prison who are desperate for love. God's love, forgiveness, and grace are just as much for them as they are for anybody else.
Once you meet the inmates, you realize they are actually wonderful people who carry so much hurt and pain. They are hungry for help and don't want to simply be seen as horrible people.
Through our ministry, you see how people's lives are truly changed through Jesus and it's a miracle because so often, there is a lot of brokenness in their lives. They want to start giving back and restore their relationships and start reaching out. Some have even told me "I want to start praying for people". It is my privilege to be able to see God transform their lives.
---
We are truly grateful that the Manga can serve as a tool for this wonderful ministry. It is a very important area of ministry and we are thankful for the dedication and passion of Crossroads.
Effective January 1, 2021, Crossroads Prison Ministries Canada and New Life Prison Ministries will combine their resources to become a unified Canadian organization, serving the incarcerated in Canadian prisons, with Canadian mentors and study materials.
▶ Donate▶ More on the Manga Project here
Crossroads Prison Ministries Canada https://cpministries.ca/
Crossroads Prison Ministries https://cpministries.org/
New Life Prison Ministries https://newlifeprisonministries.org/