Tanzania Report: The Messiah Manga now being distributed
Tanzania Report: The Messiah Manga now being distributed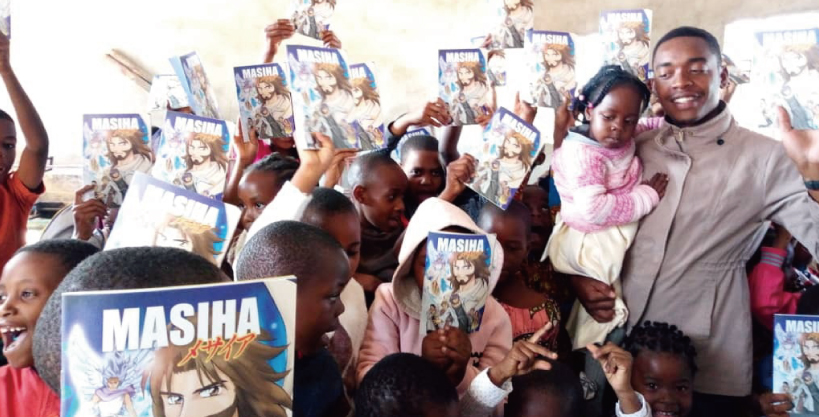 In mid-December 2022, we received a thank-you report from Tanzania. It was sent by our mission partner Soma Biblia, a missionary organization in Africa. New Life Ministries printed and sent 50,000 copies of The Messiah in Swahili in 2019 and 100,000 in 2021.
● Please read the article below for more details about the shipping of these materials:

Just got the report on the distribution!
We have now received the distribution report from the field!
Soma Biblia has worked with local churches, schools, and Christian organizations to create a more efficient and friendly system for distributing The Messiah manga. In 2022, 55,000 of the additional 100,000 copies sent were distributed. We are pleased to share with you photos from the field.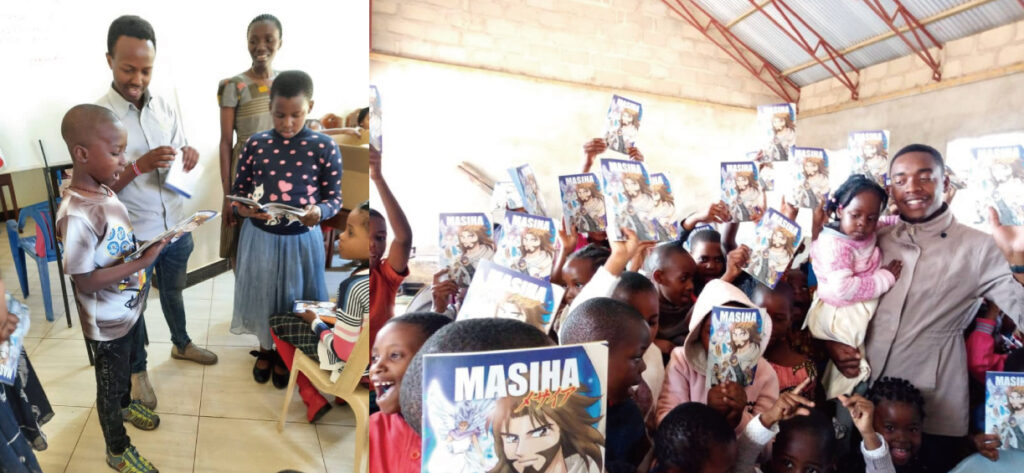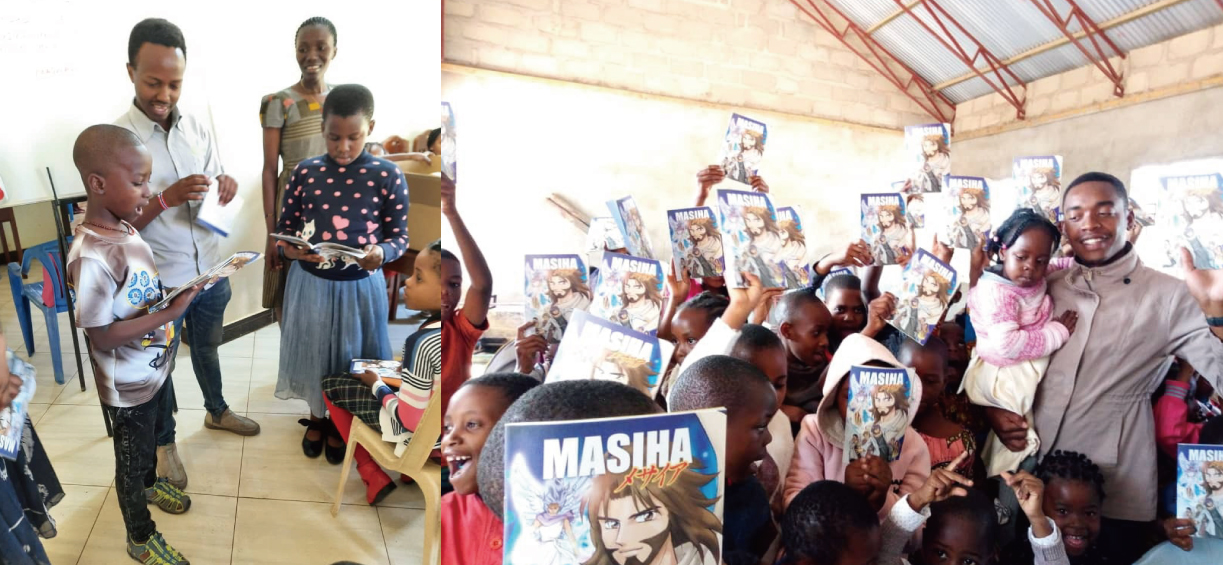 Most of them are distributed in elementary schools and in church Sunday Schools, but they are also sometimes given to children of Muslim families.
The children show a very strong interest in The Messiah manga and are delighted to read it.
Thank you for remembering and praying for this project.
Please continue to pray that the distribution will be protected and that the children who get these manga will be led to Jesus!
Online Giving
For donations originating from Japan and non-North American countries.

For donations originating from Canada and the U.S.A.

New Life Ministries is a non-denominational Christian ministry committed to serving the Lord by printing and sending Bibles and Gospel literature to Japan and the rest of the world, in each people group's heart language.
Beginning in 1954, under the name New Life League, the ministry reached out to children, provided Gospel literature, and did evangelism through radio broadcast.
Later on, the work shifted more to the collection and printing of Gospel literature as the main focus.
Throughout history, there has always been a call for the supply of Bibles, and New Life Ministries has continued to do all that it can to meet the demand. Our purpose is to see Japan changed for Jesus, and that the whole world be filled with His precious Word.
---
● Previous reports on The Messiah in Swahili