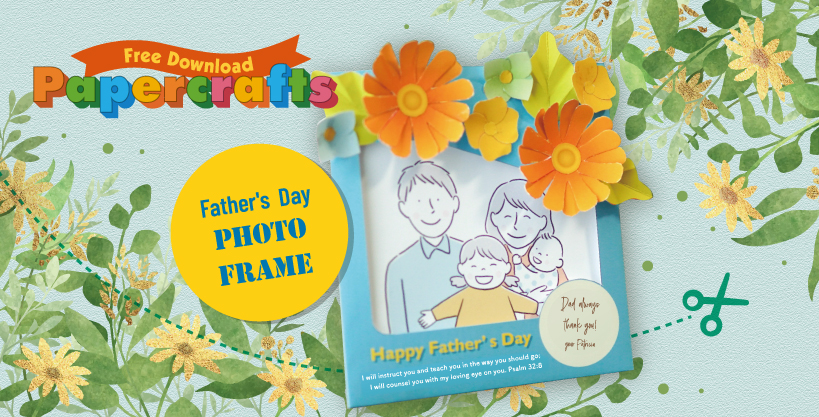 We have created a papercraft ideal for Father's Day, a photo frame with gorgeous, three-dimensional flowers. Use this frame to adorn and display your favorite photos. There is a Bible verse printed on it and a space to write your message.
Try out this papercraft at Sunday school or at home! It can be a little challenging to craft, so we recommend making it together with other people.
Be careful not to cut yourself when using scissors/cutters and ask for help from an adult.
It is forbidden to share or sell the paper craft file on other platforms.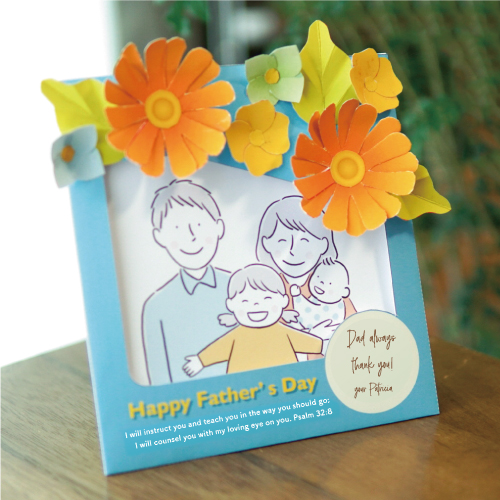 Father's Day Photo Frame
Recommended age: 12 yrs. old and above
Tools to prepare: cutter, cutting ruler, cutting mat, scissors, glue, tweezers, pencil (for creating curves)
Paper: A4 size, 5 sheets (including the pages with instructions)
Time required: about 1 hour
---
Video Tutorial
We have included a video crafting tutorial for your support. It is currently available in Japanese.
Follow us to find out more about our work.
New Life Ministries is a missionary organization located in Japan that prints Gospel literature and Bibles that are distributed all around the world.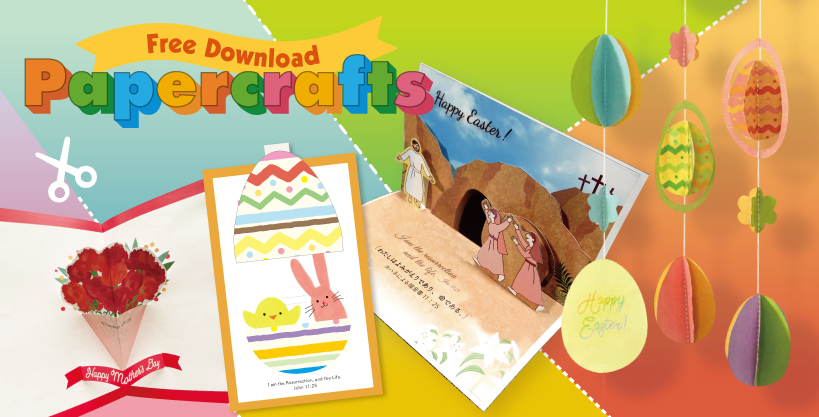 We also provide paper crafts that can be downloaded and enjoyed at home or at church on various occasions. If you're interested in our content, please follow us on our SNS accounts, or subscribe to our email newsletter.
 Official facebook account News Letter Sign up