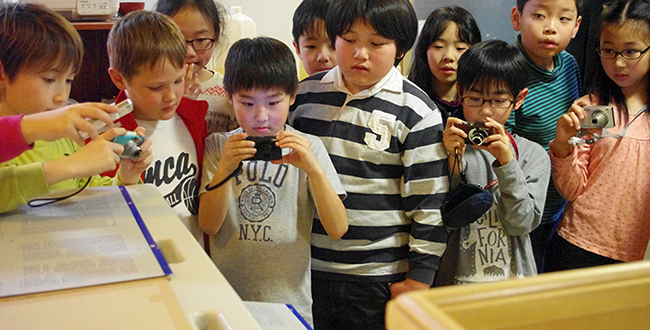 For many years the third grade class of Christian Academy in Japan has visited New Life Ministries for a tour of the facility. Every year brings new kids, each with their own anticipation of what they'll see, questions about how Bibles are made, and unique view of what they see.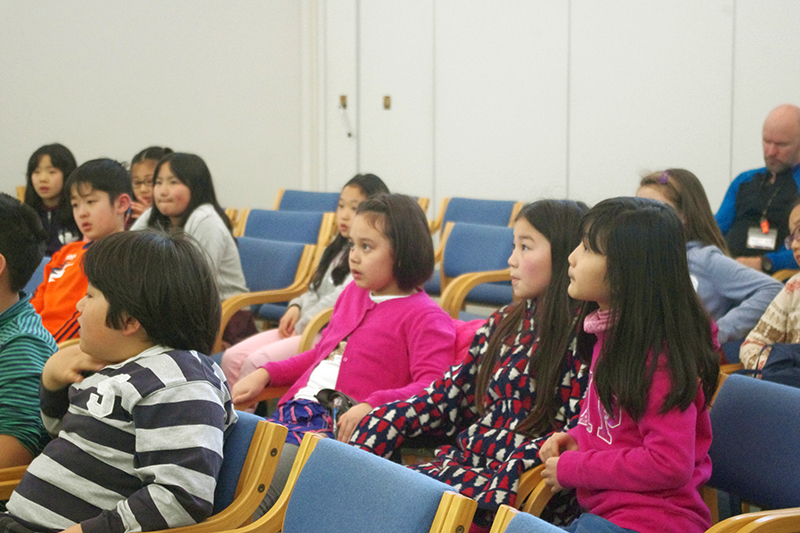 After they arrive there is a brief orientation session. In addition to addressing basic factory environment safety we also share the mission heart and purpose of New Life Ministries. It's important that the children understand that we are a ministry and how this ministry helps others.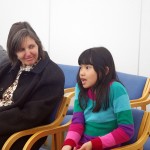 Their joy of discovery is a wonder to behold! Some children are amazed when they see the display of Bibles in other languages. The thrill of seeing God's Word printed in non-English or Japanese characters seems to have a magnetic pull for some children, they just can't get enough of looking at those Bibles. They are amazed at the variety of languages and the characters used to write those languages.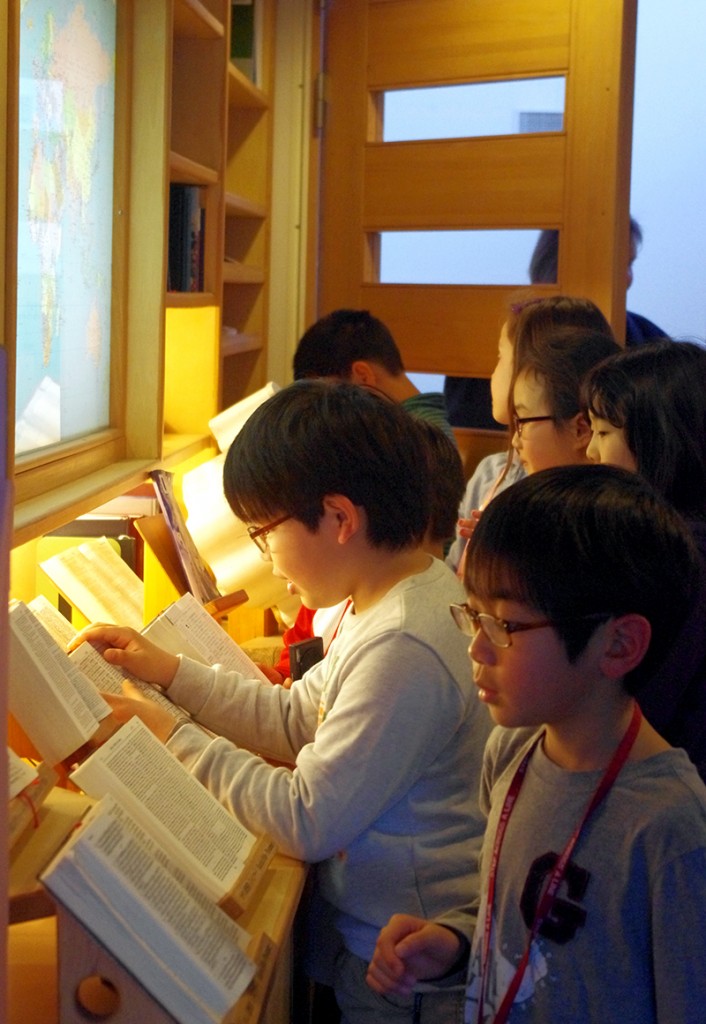 It seems that their favorite part of the tour is watching our staff use the various machines. They are amazed to find out that in the process of making a Bible the text is actually printed onto an aluminum sheet – the sheet is used in a high speed web press.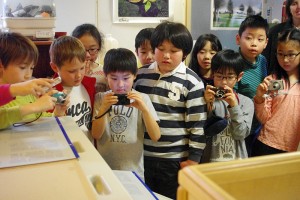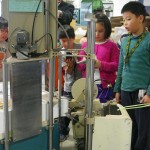 At first they can't believe that there is such a thing as a paper counting maching, but when they see that it quickly and accurately counts thousands of pages they understand that it helps save a lot of time.
One demonstration the children love to watch is seeing the paper cutter in action. They are astonished at the speed and precision with which our staff can slice through hundreds of sheets of paper leaving a nice clean edge.
The New Life Ministries staff look forward to this and other occasions when children tour the facility. Everyone enjoys seeing the bright smiling faces of the children, answering their questions, and taking in their new perspective of our every day work. It really is uplifting!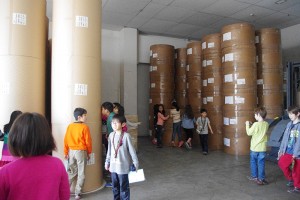 The questions and comments are lots of fun and truly give us a new perspective on our work. After seeing the Bibles or manga we've printed in many different languages sometimes the children will look at us in amazement and say, "Wow! Can read all those languages?" Sadly, we have to admit that we cannot. A few boys used their sense of smell to investigate huge rolls of Bible paper. After smelling the wrapping they proudly announced, "It smells like chocolate!" After seeing so many Bibles all around New Life Ministries one boy exclaimed, "With so many Bibles around this must be just like heaven!"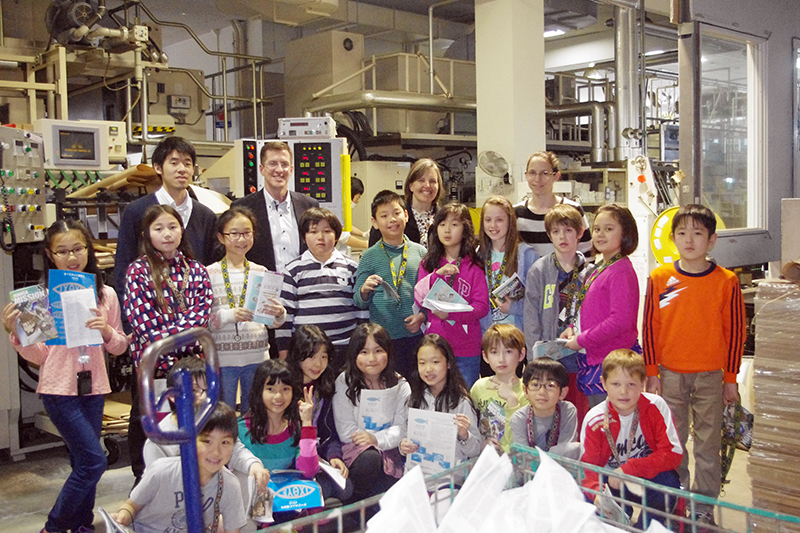 If you or your group would like to experience the wonder of a New Life Ministries tour, please let us know at here.