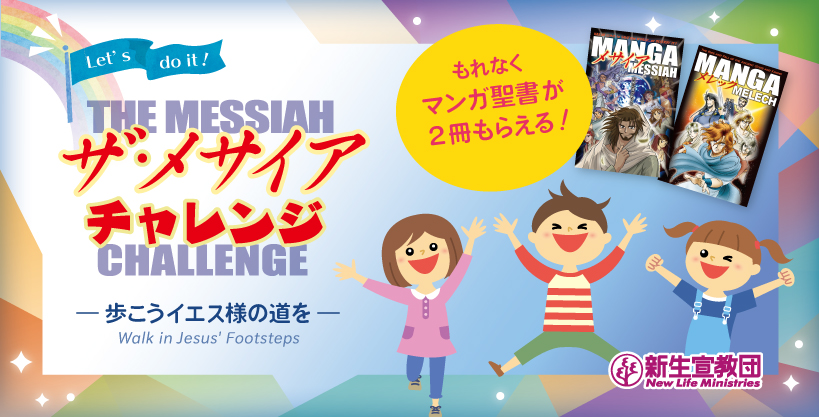 Take "The Messiah" Challenge and get 2 Free Manga Books!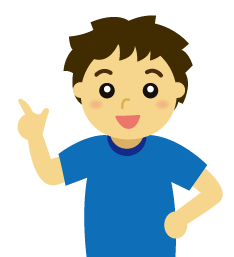 After reading The Messiah on the web and

working on the Study Guide

, you will get

2 Manga books for free!! (Shipping is also free)
One is for yourself, and the other is for a friend
Just 3 Simple Steps!
* From October 16th, the Challenge has been significantly revised.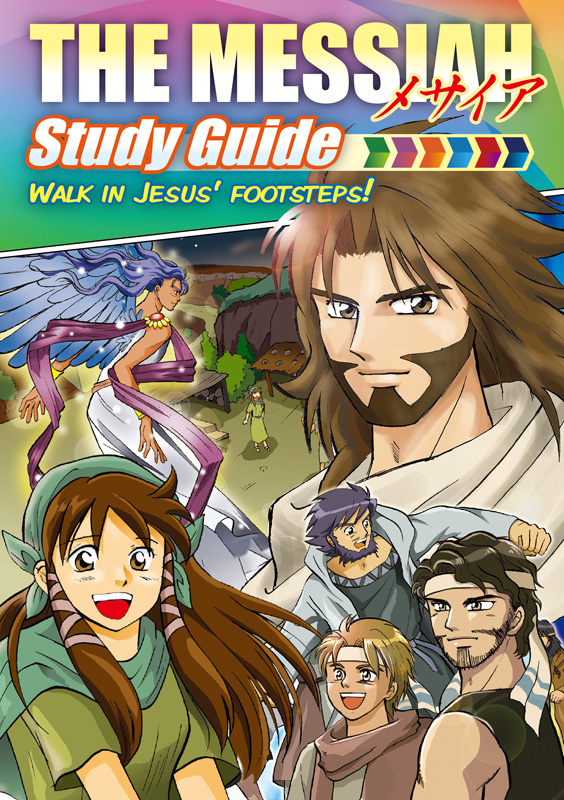 Try "The Messiah" Study Guide
Read the free Manga The Messiah on the web and work on the Study Guide.
(You can also go to The Messiah directly from the Study Guide.)
There are 3 kinds of forms for the Study Guide. ① Digital Version (which you can use a smartphone or pc to fill out) ② Printable Version (for printing at home), and ③ Printed Version (Printed Study Guide booklet and Manga The Messiah will be sent to you by mail). Please use the one that suits your needs the most!
●Click here for any issues or troubleshooting the Study Guide
"If there is anything you are not sure about the Study Guide, please let us know
▶ here anytime!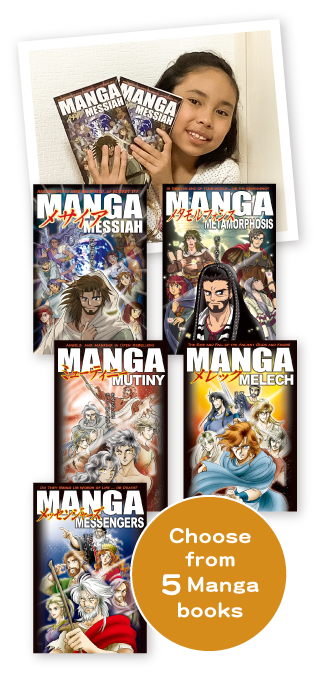 Your friend's Manga will be Manga Messiah
The Entry Form can be accessed from the Study Guide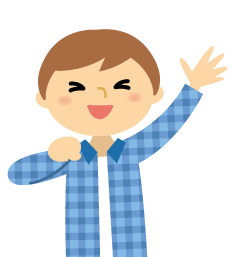 If you are in Grade 3 elementary school or lower, Please get
permission from a grown up
before taking the Challenge.
Now, let's walk in Jesus' footsteps!
"My child, never forget the things I have taught you. Store my commands in your heart" Proverbs 3:1
---
This challenge is for elementary and junior high school children.
This challenge is available to those residing in Japan (Japanese and English).
Each participant can only participate once.
This project is limited to a total of 5,000 participants. We ask for your understanding.
We are continually seeking donations for this project. More details can be found HERE.