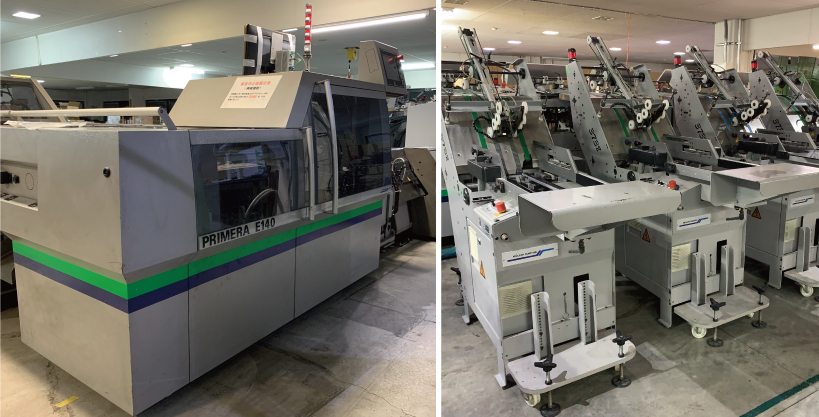 Do not be anxious about anything, but in every situation, by prayer and petition, with thanksgiving, present your requests to God. And the peace of God, which transcends all understanding, will guard your hearts and your minds in Christ Jesus. Philippians 4:6-7 (NIV)
Praise the name of our Lord!
We would like to take this opportunity to thank you for your continued support for New Life Ministries. It has become extremely cold as we enter February. Infections by the new Omicron variant of Coronavirus have increased at an unprecedentedly high pace. We pray that you are well in such a critical time.
Last year, the Lord showed us a purpose, to purchase a new saddle-stitch binding machine, which was beyond our imagination. And we asked for your support with a praying heart.
At first, we were not sure whether it was God's will. Whether we should really go ahead with the purchasing the machine, but in prayer we decided to step out in faith believing it was God's will. As a matter of fact, we did not think such a big amount of support would be gathered in a short time, but surely God has provided our needs through you. We praise the Lord and once again, would like to express our sincere gratitude for your support and prayer.
This amount will cover all costs including; the binding machine, relocation fee, incidental facility fee. Currently, new binding machine is running, so we are able to print more gospel literature this year.
We appreciate your continued prayer and support so we could provide gospel literature this year. We pray for great blessing to be poured out to you in 2022, from all of us at New Life Ministries.
In Him,
New Life Ministries
CEO
Toshikazu Iwaoka