Manga Materials to the Far Reaches in Mindanao, Philippines
Manga Materials to the Far Reaches in Mindanao, Philippines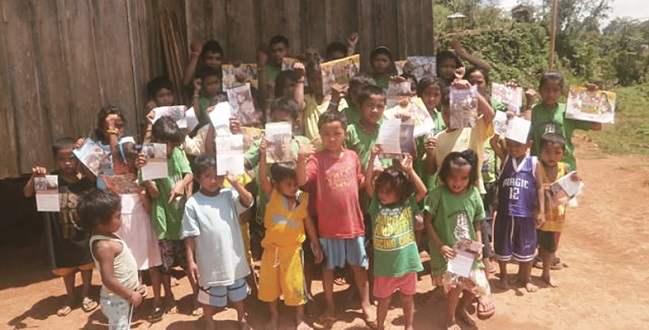 The TalaAndig People of Mindanao, Philippines
'The Messiah' & Manga Materials for Values Education
HOPE for LIVING Philippines manga materials (The Messiah and corresponding study guides) have arrived in Mindanao, Philippines, a region of the country with a large Muslim population.
In the northeast mountain region of Mindanao, basic government services like education and healthcare are virtually non-existent. It is there where the TalaAndig people live.
The village is located among the steep slopes of the mountainous region, where wather and electricity are not readily available, where access from the outside can only be done by a long trip via motorbike.
Under these generally poor conditions, the young adults are often targets of anti-government insurgents for recruitment. Kids and young people can't go to school, and young girls are often married off a very young age.
The TalaAndig people hope to improve their lives through education, and the manga materials are helping to do just that. The children are very excited about the manga. Pray with us for these children, that they will find the love of God through these materials learning and growing in faith and in life!