Manga in the Middle East: Manga Messiah & The Syrian Refugees
Manga in the Middle East: Manga Messiah & The Syrian Refugees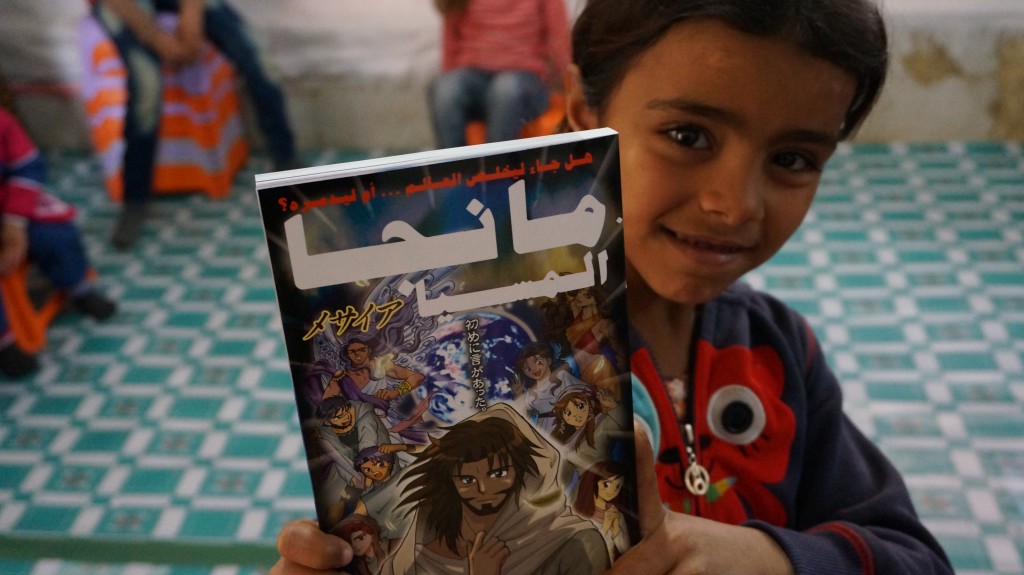 Manga Messiah & The Syrian Refugees
25,000 copies of Manga Messiah Arabic arrived safely in Beirut and Amman.
The project is now entering the distribution phase by local churches and individuals for Syrian refugees.
The Manga Messiah has arrived in a refugee camp near Kobani, a Syrian town bordering Turkey that has been a hotbed for the war being waged in Syria. The manga were taken by two volunteers from Turkey, who have been working hard in this camp to feed the spiritual need there.
While so much is happening in the Middle East with so much need among the Syrian refugees, there is a wide-open door for the Gospel to come in. Please continue with us in prayer for this ministry being undertaken among the refugees in the Middle East, that God will continue to move in the lives of these people have lost so much.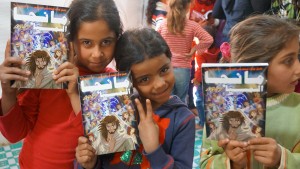 《Syrian Refugee Relief: 2nd Stage》
We are now raising funds for providing manga to Syrian refugees who have fled to Europe.
25,000 Yen = 100 Children Receive a Copy of Manga Messiah
1 Copy = 250 Yen
Please pray and support the Manga Project for Syrian Refugees!