We have received a thank-you report for The Messiah from Tanzania!
We have received a thank-you report for The Messiah from Tanzania!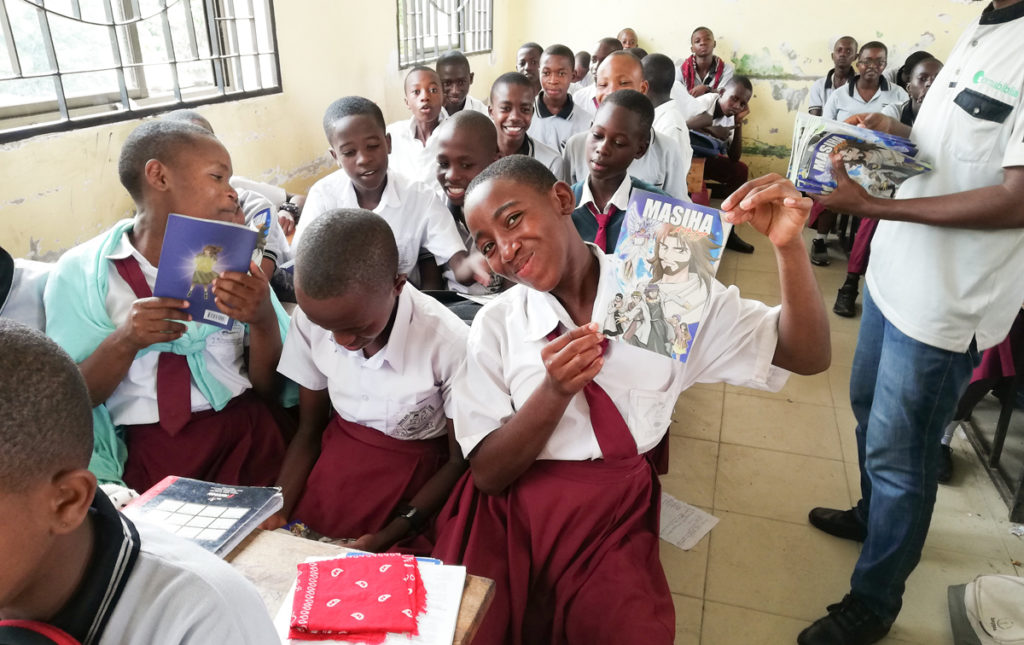 To the youth in Tanzania from Japan!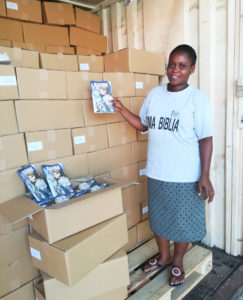 50,000 The Messiah Manga booklets in Swahili language were shipped at the end of November last year, and arrived safely in February this year to our mission partner in Tanzania, "Soma Biblia".
We would like to express our sincere gratitude for all your prayers and to our mission partners in the United States, the Netherlands, and in Tanzania who made this work possible. These Manga were distributed immediately in volumes of 5,000 books to regions such as Dar es Salaam and Arusha. Many young people were able to receive The Messiah and experience the gospel of Jesus.
Children getting excited after receiving the Swahili The Messiah
Staff from "Soma Biblia" visit many elementary and Junior Highschools in Tanzania in order to distribute The Messiah. The students were very happy and enjoyed reading the booklet. The staff are planning to take a deeper approach to this project by re-visiting the distributed school in order to receive questions such as the birth of Jesus Christ, and His death and resurrection on the Cross depicted in the Manga. The ultimate vision is to lead all the students who read the Manga to Christ.
Please remember and pray for additional distribution of the Manga
The Mangas will be distributed to schools, youth groups, prisons and Christian outreach events across Tanzania.
Currently, due to the influence of COVID-19, Manga distributions are difficult. Once COVID-19 has settled down, we pray that we can continue this work again. Please continue to remember and pray for the youth in Tanzania so that they are able to know God's love as soon as possible through this work.
Please read this article for the state at the time of shipping.