Thank you for the Chinese Bibles!
Thank you for the Chinese Bibles!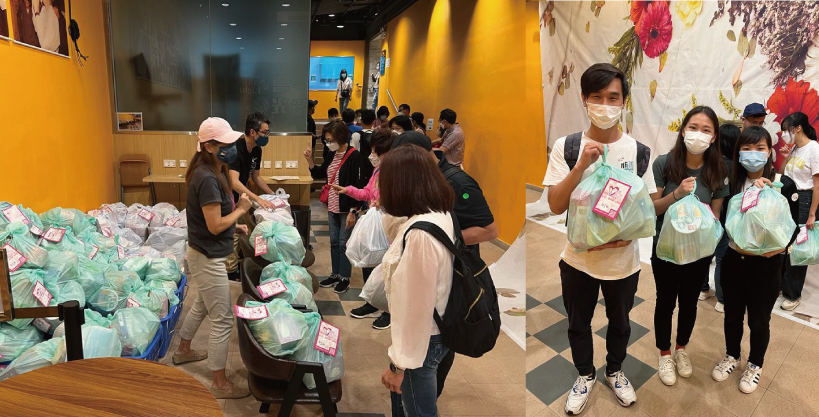 In 2016, New Life Ministries sent 5,000 Chinese Bibles to a certain city (City B) in a certain country (Country A).
We recently received a thank you report from the organization that received them and would like to share it with you.
This organization has been sharing the Gospel by distributing Bibles along with food and other supplies to people in the neighborhood whose lives became very difficult due to the outbreak of COVID.
*Because this is a country where missionary work is difficult, some names of places and individuals have been replaced with pseudonyms.
God answered my prayer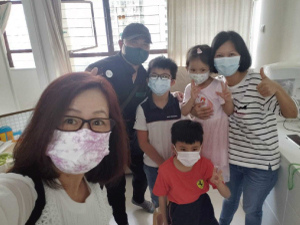 My name is Anna, from Indonesia, came to City B more than 15 years ago, I was a Muslim. My first five years were working with a family as domestic helper. My friend introduced a Chinese guy to me. We love each other and got married 10 years ago. We live in a small government house and have 3 children.
My husband is a driver and used to work with a trading company. But his company laid him off in the early of 2021 because no business during epidemic! He was not able to get a new job more than six months. We feel helpless! My friend Grace who receiving food bank service from Church C and she introduced me to receive food from the church. This is a great help to our family during the difficult time. The church people pray and share about Jesus to me every time I go to pick up food. I told them I am a Muslim and not able to receive Jesus. But they keep giving me food and pray for me.
I got the bad news from my home country in August 2021 that my older brother was very sick in stomach problems for six months already, visited many doctors but doesn't improve. He can't eat or work! I concerned his health and worry of my brother will die! I shared my brother's health problem with the church sisters. They pray for my brother and teach me how to keep praying for his healing. I followed their teaching and keep praying for my brother. A miracle happened after two weeks, my sister-in-law called me from Indonesia and said my older brother got much better and able to eat. He back to normal lives and work after a month. I know Jesus answered my prayers and He is a God who loves my family very much. I returned to the church and shared the testimony to the church leader. I told her that I decided to give my life to Jesus in last Christmas. Praise the Lord.
I keep going to church cell group and Bible study. My husband sees my changes after believing. I decided to follow Jesus and baptize on June 25th 2022, my husband Dan received the Lord Jesus Christ in my baptism ceremony. We become a Christian family. To God be the Glory.
I want to know Jesus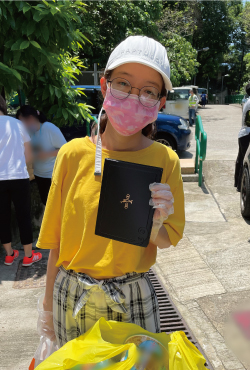 I am Grace, came from Shenzhen, China 7 years ago. My husband is a Chinese, and we have two children. We're low-income family and staying at hill side government house. My husband has a part-time job in local market during epidemic. It's not enough money for my family. My neighbor is receiving food from Church C during the time, and they refer me to the church as well.
I am receiving their food and living materials since February 2022. They're not share food to my family only. They visit us and pray for us, teach me how to take care of our small children. It's so touch to me and my husband. (It touched me and my husband.)
We thank God of their teaching and giving me a simplified Chinese Bible. I would like to follow Jesus as my savior.
Thank God for the Bible : Tim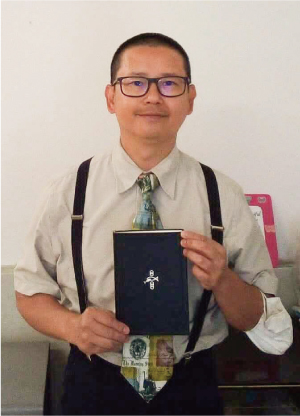 My name is Tim, a pastor from Nanjing, China. I am pastoring a church in Paris, France since 2019. We have many Main land Chinese workers and Christian in our area, but not able to get Chinese Bible. I shared our need to the team of Church C in February. They sent us two boxes (104 copies of full Bible) for our outreach immediately. Thank God for their generous and provision.
---
Thank you for remembering and keeping this project in your prayers.
We are thankful that the Bibles printed by New Life Ministries are being sent to Country A and to other countries, bearing even more fruit.
Please remember and keep in your prayers that each Bible will be used abundantly, and for the works of our brothers and sisters there.

Online Giving
For donations originating from Japan and non-North American countries.

For donations originating from Canada and the U.S.A.

New Life Ministries is a non-denominational Christian ministry committed to serving the Lord by printing and sending Bibles and Gospel literature to Japan and the rest of the world, in each people group's heart language.
Beginning in 1954, under the name New Life League, the ministry reached out to children, provided Gospel literature, and did evangelism through radio broadcast.
Later on, the work shifted more to the collection and printing of Gospel literature as the main focus.
Throughout history, there has always been a call for the supply of Bibles, and New Life Ministries has continued to do all that it can to meet the demand. Our purpose is to see Japan changed for Jesus, and that the whole world be filled with His precious Word.