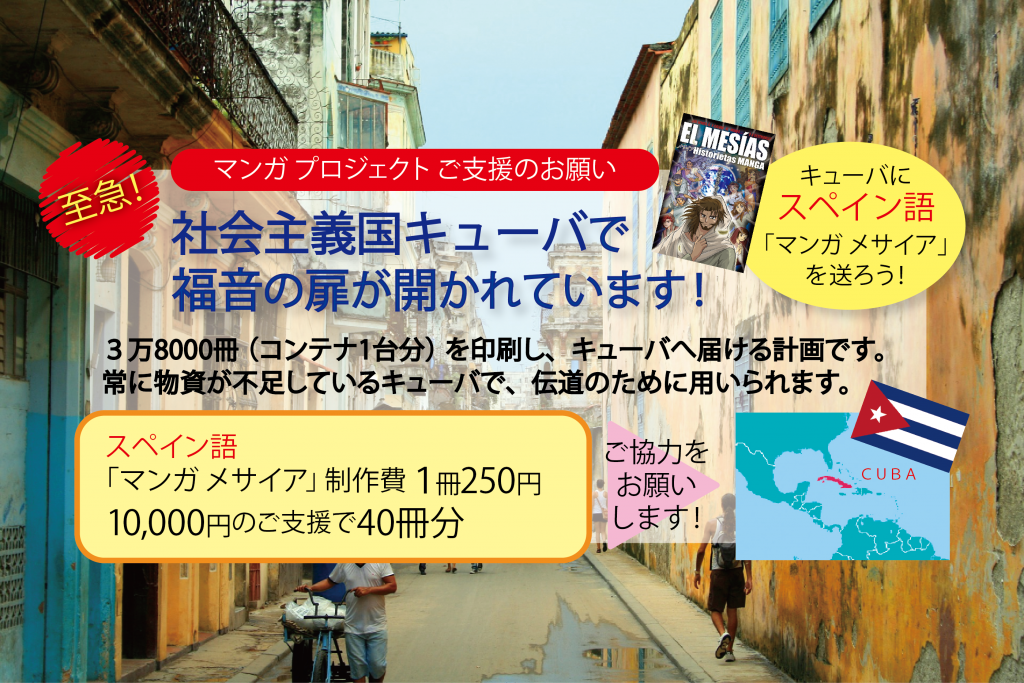 God has opened up a door for us to send our manga books to Cuba.
We didn't plan it. We didn't look for it or even dream about it. Like with prison ministry and with reaching out to Syrian, Afghan and Iranian refugees, the Cuba opportunity simply opened up before us. Someone who is already heavily involved in ministry in Cuba "happened" to meet one of our representatives and one step led to the next. We are now planning to send a full container of MANGA MESSIAH (38,000 copies) to the needy nation of Cuba.
The Need
Church planters (and Cuba in general) don't have any material for young people. That is why we believe the Manga Book would be an excellent resource to bring to Cuba; especially since we know the impact it has had in young people in other countries.
The Opening
We are very excited and motivated to participate in this project. My father just yesterday returned from Cuba, where he was showing the Manga Book for its pre-approval. We praise the Lord and share with you the good news that the government approved it!
We are currently in the process of printing these books, and will be shipping them out this month (August 2016)!
Please pray for their safe arrival in Cuba!