100,000 More Manga to Bless Tanzania!
100,000 More Manga to Bless Tanzania!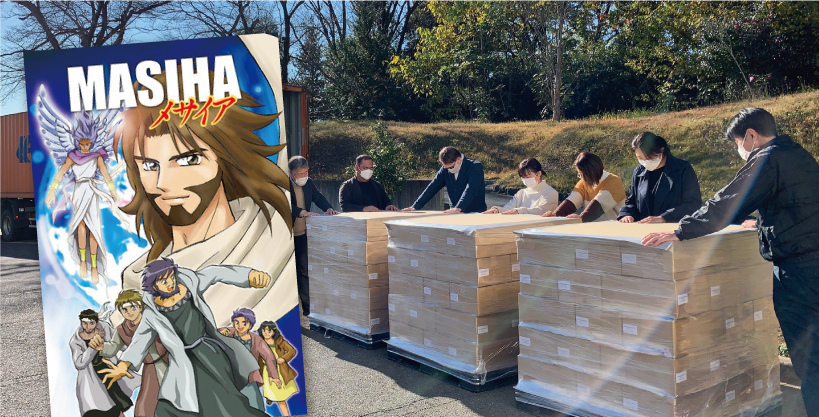 The Messiah Swahili to Tanzania
In 2019, New Life Ministries began partnering with Soma Biblia in Tanzania to provide 50,000 copies of The Messiah in Swahili. Due to the impact of COVID in 2020, outreach activities were halted until mid-2021 when all copies were handed out and the books were very well-received by youth in Tanzania.
Soma Biblia worked with local churches, schools and other Christian organizations to distribute the Word of God in Manga form through their established relationships in the country. After this, we received a request from Soma Biblia for 100,000 MORE copies of The Messiah!
Shipping 100K The Messiah Swahili
At the end of November 2021, New Life Ministries completed printing and sent these Gospel tracts to Tanzania. We are grateful for the support to make it happen!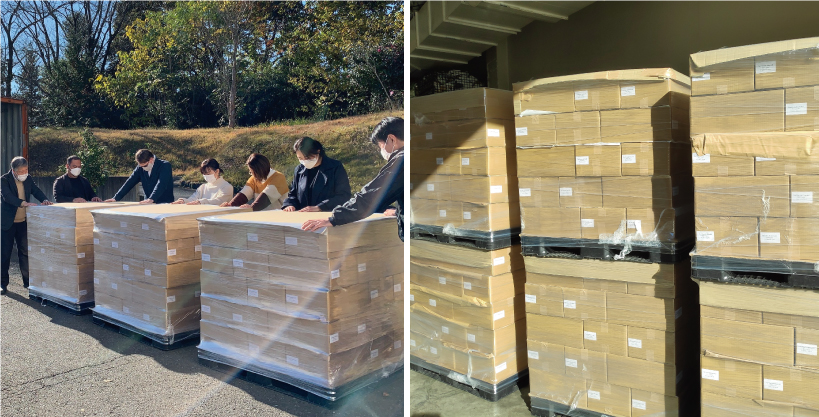 Praying over the shipment before loading into the container
Reach 4 Life New Testaments in Swahili
In addition to the 100,000 copies of The Messiah, we were also able to print and ship around 70,000 copies of Reach 4 Life New Testaments in Swahili. Reach 4 Life is a New Testament that is easy for young people to understand, and was initially produced to speak to youth about the challenges of HIV/AIDS in Africa. The printing of these is done at the request of our mission partner, Biblica Africa.
Reach 4 Life Introduction Video
In addition to the 70,000 sent in November, a further 170,000 are also planned to be printed, bound and sent to bless Tanzania.
Reach 4 Life on the press
We are truly grateful to be able to take part in these projects.
Please pray for the safe delivery of these Gospel materials, that they reach the right hands waiting eagerly for His Word.
In order to provide these materials to our mission partners at a reasonable, low cost, we need your continued support.
Recently, because of the impact of COVID, the costs of fuel, paper, electricity and even shipping have all risen sharply, making for a very challenging situation.
Please continue to remember, pray and support this work.
Online Giving
For donations originating from Japan and non-North American countries.

For donations originating from Canada and the U.S.A.

New Life Ministries is a non-denominational Christian ministry committed to serving the Lord by printing and sending Bibles and Gospel literature to Japan and the rest of the world, in each people group's heart language.
Beginning in 1954, under the name New Life League, the ministry reached out to children, provided Gospel literature, and did evangelism through radio broadcast.
Later on, the work shifted more to the collection and printing of Gospel literature as the main focus.
Throughout history, there has always been a call for the supply of Bibles, and New Life Ministries has continued to do all that it can to meet the demand. Our purpose is to see Japan changed for Jesus, and that the whole world be filled with His precious Word.