First Time Bible Translation: Pictures from the Tigak Bible Dedication Ceremony
First Time Bible Translation: Pictures from the Tigak Bible Dedication Ceremony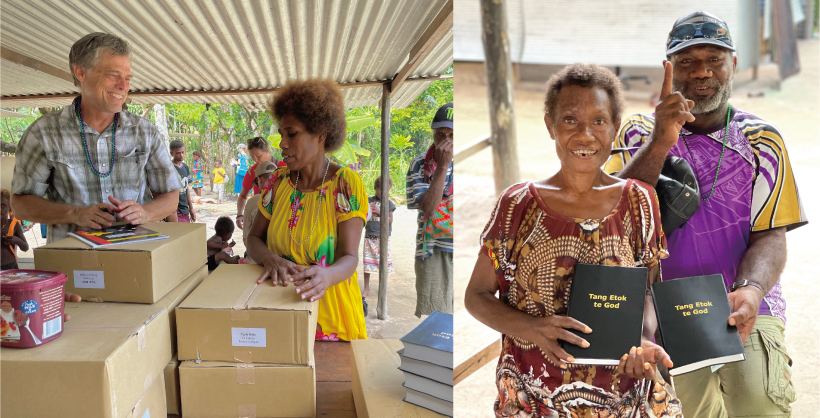 This year in January, New Life Ministries printed and sent out 2,000 Tigak Bibles at the request of our mission partner New Tribes Mission (NTM).
The Tigak language is spoken by an ethnic minority in the Kavieng District of New Ireland Province in Papua New Guinea. It is estimated that about 6,000 people speak the Tigak language.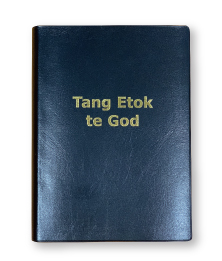 The Bible has never been translated into Tigak before. These are the first Bibles in the world to be translated into Tigak.
This year on the 13th of July, a dedication ceremony for the Bibles was held, and we would like to share with you the pictures we received from NTM.
 
The Tigak Bible Dedication Ceremony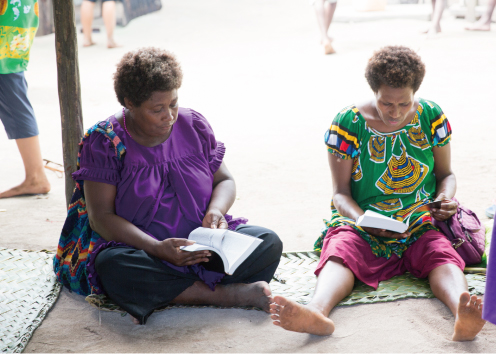 New Tribes Mission translates, produces and distributes Bibles in the languages of ethnic minorities, and other languages in which the Bible has not yet been translated.
We thank God that we have been able to contribute to such a wonderful project.
We also thank all of you for your prayers and support for this work.
Please continue to remember us in your prayers.

Online Giving
For donations originating from Japan and non-North American countries.

For donations originating from Canada and the U.S.A.

New Life Ministries is a non-denominational Christian ministry committed to serving the Lord by printing and sending Bibles and Gospel literature to Japan and the rest of the world, in each people group's heart language.
Beginning in 1954, under the name New Life League, the ministry reached out to children, provided Gospel literature, and did evangelism through radio broadcast.
Later on, the work shifted more to the collection and printing of Gospel literature as the main focus.
Throughout history, there has always been a call for the supply of Bibles, and New Life Ministries has continued to do all that it can to meet the demand. Our purpose is to see Japan changed for Jesus, and that the whole world be filled with His precious Word.
Articles Category
ピックアップ記事
2023-2-13