Funding Support Request for Christmas
Funding Support Request for Christmas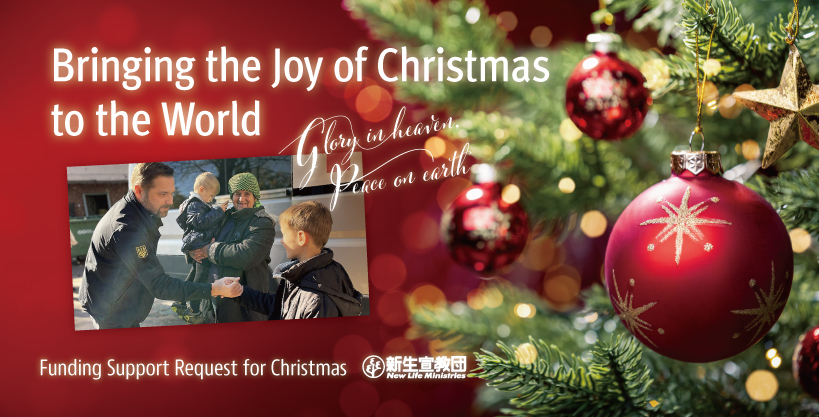 He said to them, "Go into all the world and preach the gospel to all creation".
Mark 16:15
Many Bibles and New Testaments Printed this Year
Your prayers and support have made it possible for us to print and send Bibles to the people in need this year. We are most grateful for your help.
Here is a list of the main Bibles we have printed and shipped this year: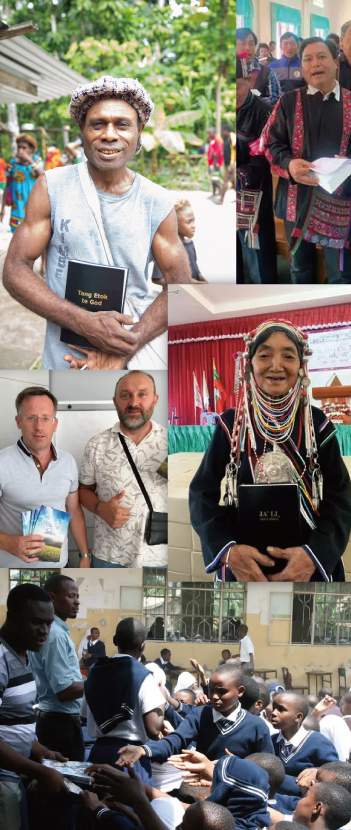 Sgaw Karen Bible (language spoken by Thai and Myanmar minorities) *number of copies currently unavailable.
ERV Bible (Easy-to-Read Version of the Bible) 50,000 copies
Reach4Life Bible (Gospel-focused Bible for African students) 110,000 copies
Bibles for closed country A 100,000 additional copies
Bibles for closed country B 55,000 additional copies (another 95,000 copies to be printed by the end of this year)
Tigak Bible (language spoken by Papua New Guinea minorities, the world's first Tigak Bibles)2000 copies
Akha Bible (language spoken by minorities spread throughout Asia) 10,000 copies
Burmese Bible 68,000 copies (20,000 more printed in October)
Thai Manga Messiah 10,000 copies
Nukuoro Bible (language spoken by minorities in Nukuoro Atoll and Pohnpei islands) 750 copies
The Messiah (English Version) (for Kenya, Uganda, Zimbabwe, and Malawi) 20,000 copies
Romanian Bible 15,000 copies
Serbian Bible 10,000 copies
Ukrainian New Testaments 25,000 copies
Thank you again for all your prayers and support.
110,000 Bibles for Ukraine
The Ukrainian Bible Society have partnered with us to print another 110,000 copies of Ukrainian Bibles. The Ukrainian Bible Society will be responsible for 50,000 copies, and New Life Ministries Norway and New Life Ministries for 60,000 copies. The cost to print 60,000 copies is $175,200 ($2.92 per book).
●For more details about this project please check the link below.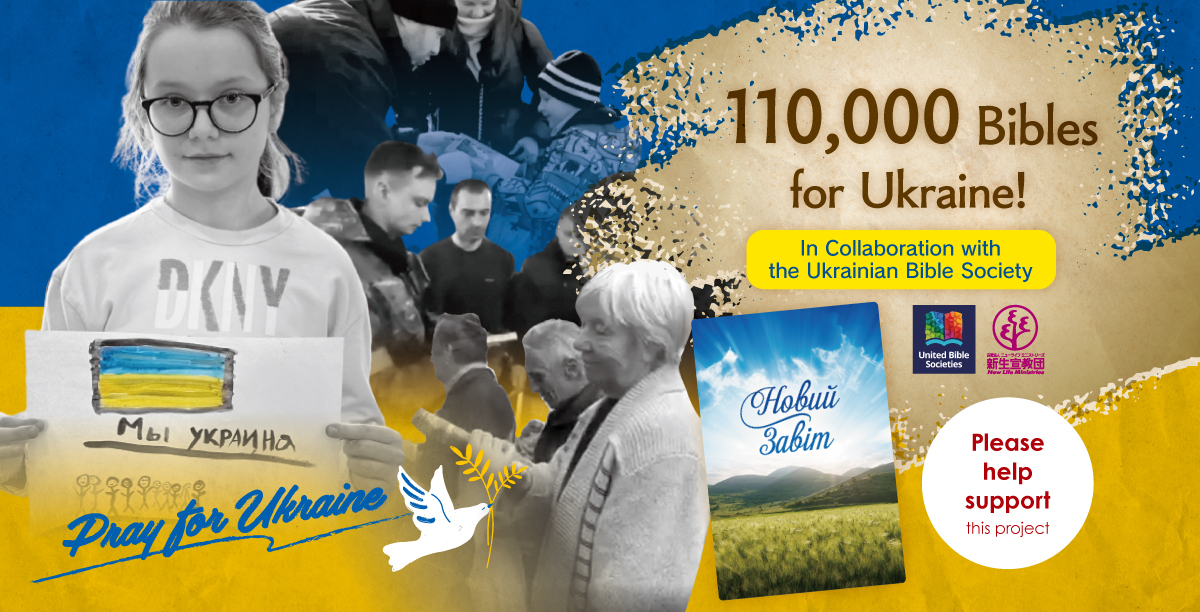 We are currently short of the necessary funds for the 25,000 copies of the Ukrainian New Testaments that have been recently printed, as well as for the urgently needed repairs of our deteriorating printing equipment and facilities. In addition, the ongoing problem of rising fuel and material costs continues to be a great concern as our staff is making efforts to cut down on costs.
Printing another 110,000 copies of the Bible under these circumstances is a great challenge for us. However, based on our vision of "bringing the Word of God to the world," we have decided to take on this challenge, believing that it is the Lord's will to deliver the Bible to those who need it.
Furthermore, 830,000 copies of the Swedish New Testament will be distributed door-to-door to Swedish families. 10,000 copies of the Niuafo'o New Testament (language spoken by Tonga minorities), and large print runs of the Burmese Bible and the S'gaw Karen Bible are planned for this year and next. A number of Manga Bible translations are also underway.
Bringing the Joy of Christmas to the World
In these turbulent times, the Lord's work has not faltered; rather, He is working to bring hope to many people as a beacon of light in the midst of darkness. We feel so grateful to be a part of His plan. Truly, the world is waiting to receive this light of hope more than ever before.
Christmas is a time to share the hope and joy we have in the Lord.
We invite you to join us in this ministry during the Christmas season. Please remember this ministry in your prayers, and if you feel in your heart to do so, please support us by contributing towards our financial needs.

Online Giving
For donations originating from Japan and non-North American countries.

For donations originating from Canada and the U.S.A.

New Life Ministries is a non-denominational Christian ministry committed to serving the Lord by printing and sending Bibles and Gospel literature to Japan and the rest of the world, in each people group's heart language.
Beginning in 1954, under the name New Life League, the ministry reached out to children, provided Gospel literature, and did evangelism through radio broadcast.
Later on, the work shifted more to the collection and printing of Gospel literature as the main focus.
Throughout history, there has always been a call for the supply of Bibles, and New Life Ministries has continued to do all that it can to meet the demand. Our purpose is to see Japan changed for Jesus, and that the whole world be filled with His precious Word.