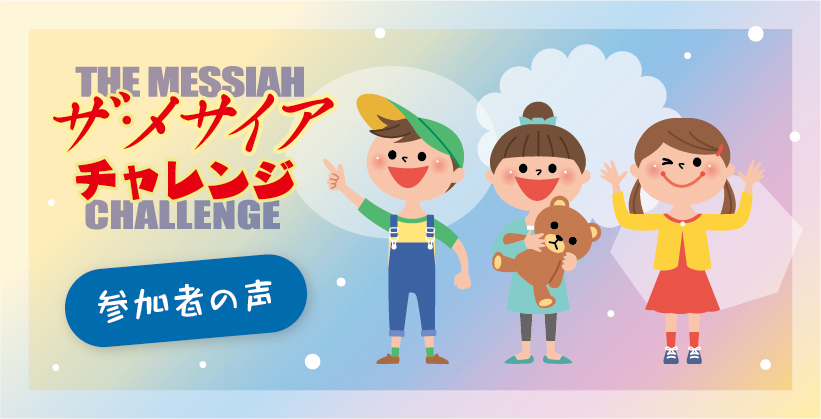 We would like to give you an update on "The Messiah" Challenge!
Since August, "The Messiah" Challenge has been downloaded over 700 times and has had over 1000 users, with churches and individuals taking part in the challenge. The following are some responses from participants.
What was most memorable part of the Challenge?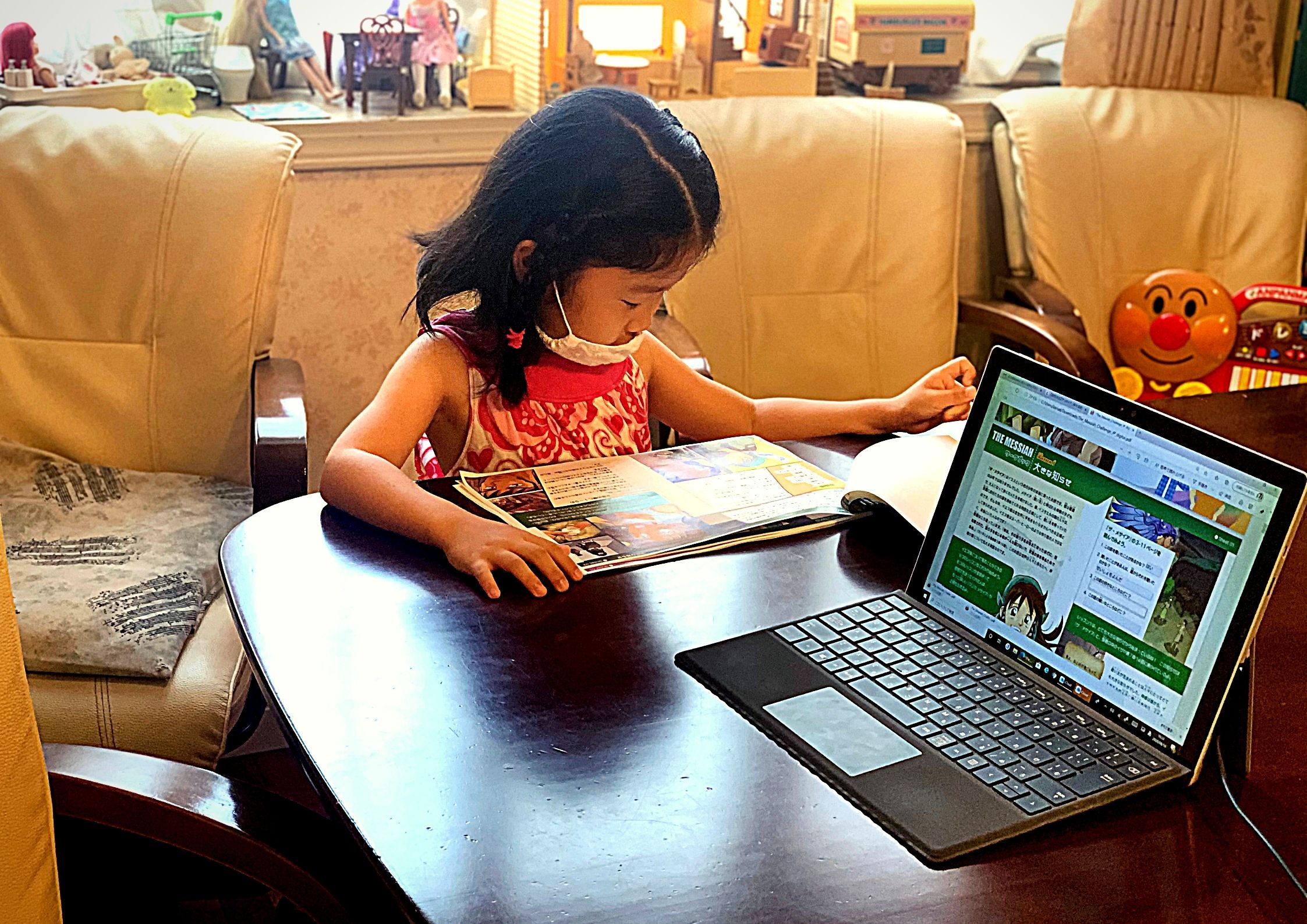 (9-Year-Old Girl, Saitama)
When the angel told Mary that her cousin Elizabeth was pregnant, this was memorable for me because it reminded me that nothing is impossible with the Lord.
(7-Year-Old Boy, Tokyo)
I'm glad to know more about Jesus and his story.
What kind of person do you think Jesus was?
(Change to: 15-Year-Old Boy, Hyogo)
A really kind, compassionate and wonderful person who prays for the salvation of those around him, even though he was really suffering just before he died.
Who do you want to tell this story to?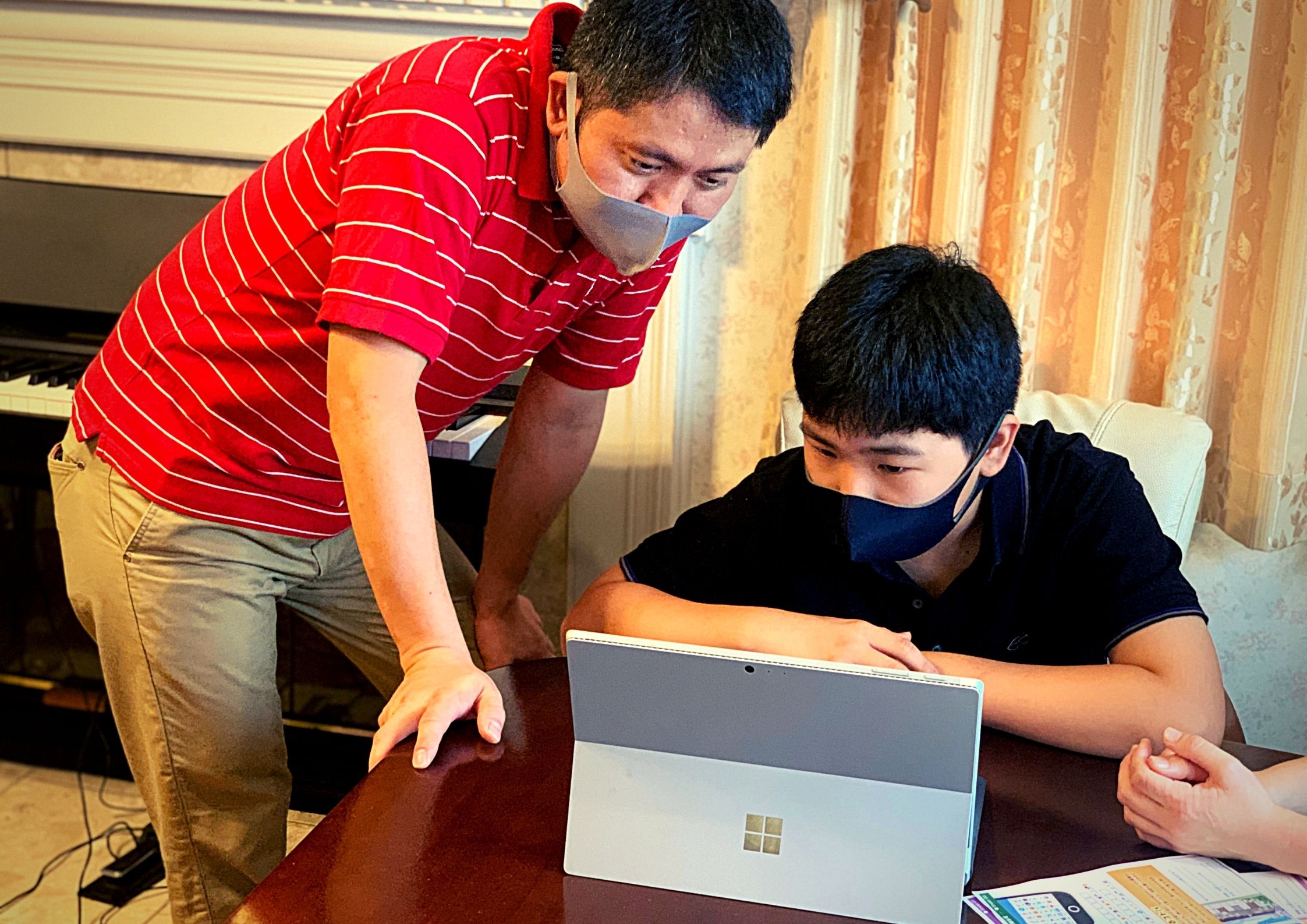 (12-Year-Old Girl, Saitama)
I want to tell Jesus' story to my friend … so she can know His story more.
(9-Year-Old Boy, Tokyo)
I want to tell my brother.
We have also received some Additional Feedback!
(6-Year-Old Boy, Okayama)
The Study Guide is challenging but I want to do it. Thank you for the Manga. I will give it to my friend as a present.
(Mother of 8-Year-Old Girl, Tokyo)
My daughter in 2nd grade started reading the Manga voluntarily. I hope that she would be able to understand the Bible more and also tell her friends. Thank you very much for the wonderful opportunity.
* Pictures are only representative
---
"The Messiah" Challenge is still looking for more participants! Would you like to deepen your child's understanding of the Gospel of the cross through Manga?
Please share the challenge with people around you!